Happy 83rd birthday, Warren Buffett!
To celebrate this octogenarian's big day, we're taking a look back at 5 of the greatest contributions to society that this billionaire CEO of Berkshire Hathaway has made.
We <3 you, Mr. Buffett!
Giving His Wealth Away (And Getting Others To Do It Too!)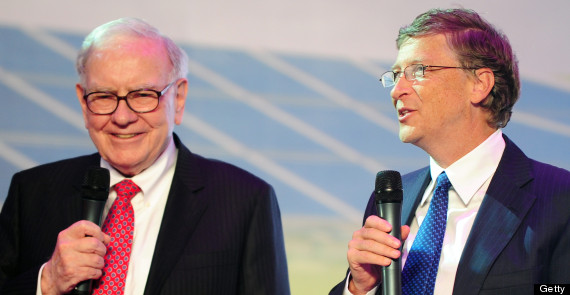 Along with fellow philanthropists Bill and Melinda Gates, Warren Buffett launched the Giving Pledge in 2010, which encourages the world's richest people to commit at least half their wealth to charity while they're still living, so that they can have more control over how their fortunes benefit people in need. The initiative currently has 114 signatories, including such noteworthy moguls as Mark Zuckerberg, Michael Bloomberg and Richard and Joan Branson.
Auctioning Cool Stuff Every year, Buffett auctions off a lunch date –- a high-ticket item that fetches serious dough and benefits the Glide Foundation, a nonprofit that helps the poor and homeless in San Francisco. This year, the winning bid hit $1 million, which was well below last year's record of $3.5 million. Since 2000, winning the chance to break bread with the mogul has raked in $15.8 million for the organization.
Doing Amazing Stunts
Buffett will do just about anything for a good cause. Last year, he played the ukulele as he sang "The Glory of Love" in a duet with Jon Bon Jovi at the Forbes 400 Summit on Philanthropy. "I don't need Richie Sambora anymore," Bon Jovi said, "because I have a new sidekick!"
Inspiring Youngsters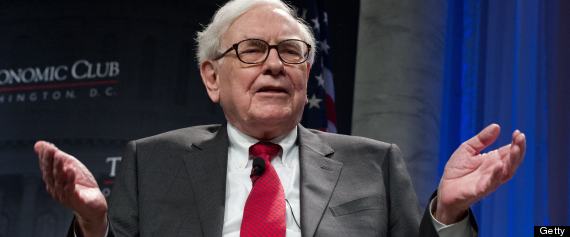 This charity buff doesn't just dole out cash, he also guides others to do the same. Last month, Buffett contributed to the free online course, Giving With Purpose. The class, which featured Buffett as a guest speaker, aims to teach the 4,000- plus students about philanthropy and how to donate the more than $100,000 that the mogul's sister donated to the class.
Passing The Torch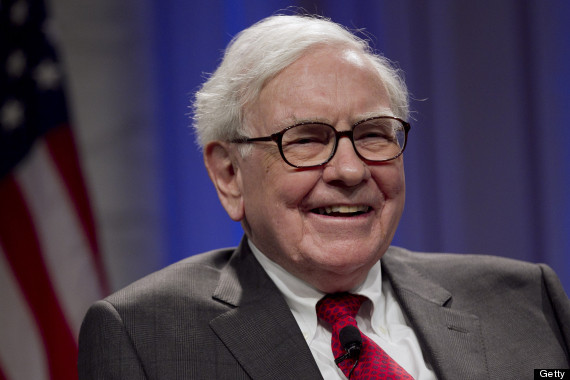 Buffett's kids may not be seeing much of his inheritance, but they're sure benefitting from his philanthropic spirit. Each of his three children has set up a foundation, and dad has been pretty generous in contributing to them. Last year, on his 82nd birthday, Buffett gave $600 million worth of his company's stock to the three organizations that help varying communities. Howard Buffett, 57, is helping farmers in impoverished nations; Susie Buffett, 59, is strengthening early childhood education and working on reducing teen pregnancy and Peter Buffett, 54, wants to empower women and girls worldwide through education, and economic development to end violence against women.

ALSO ON HUFFPOST:
PHOTO GALLERY
BEFORE YOU GO
Adorable Warren Buffett Photos
PHOTO GALLERY
Adorable Warren Buffett Photos