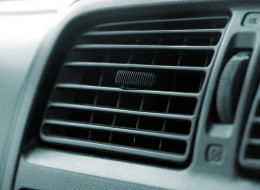 Updated story
Police in a southwest Chicago suburb has opted not to file charges in the case of a 20-month-old boy who died of heatstroke after being left alone in his parent's car Friday.
"It was learned through this investigation the parents never intended on harming their child," Burbank police said in a release. "The circumstances surrounding this incident are a tragic accident."
The parents of toddler Ivan Villa found him unresponsive at 5:50 p.m. in the 4800 block of West 85th Street in suburban Burbank, police said.
The boy had been left in a car in the family's driveway where officials said he was left unattended for an unspecified period of time the Sun-Times reports. Authorities later said they believe the boy was left alone for 2 1/2 hours in the heat.
The boy was taken to an area hospital unconscious but pronounced dead less than an hour later.
Burbank authorities opted against filing charges Saturday after reviewing the case with the Cook County state's attorney's office and state Department of Children and Family Services.
Previously, DCFS said they were investigating the boy's parents for neglect and removed the couple's other children from the home. The Cook County medical examiner's office ruled his death a homicide caused by heat stroke and child neglect, according to ABC Chicago.
Authorities believe the boy was left in the car when the temperature outside was at least 91 degrees at the time and the heat index was 97, WGN reports.