Here is the original May post from the women in New York: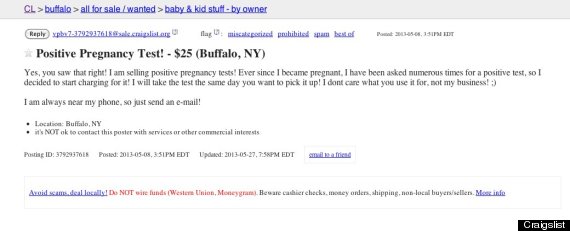 Soon after, a women in New Jersey decided to follow suit, writing in the post "the lady in Buffalo New York was selling these so I figured I would too:"

She wasn't the only one to have that idea. Check out all these ads posted in states as far apart as Arizona and New Jersey that HuffPost found online after just a quick search: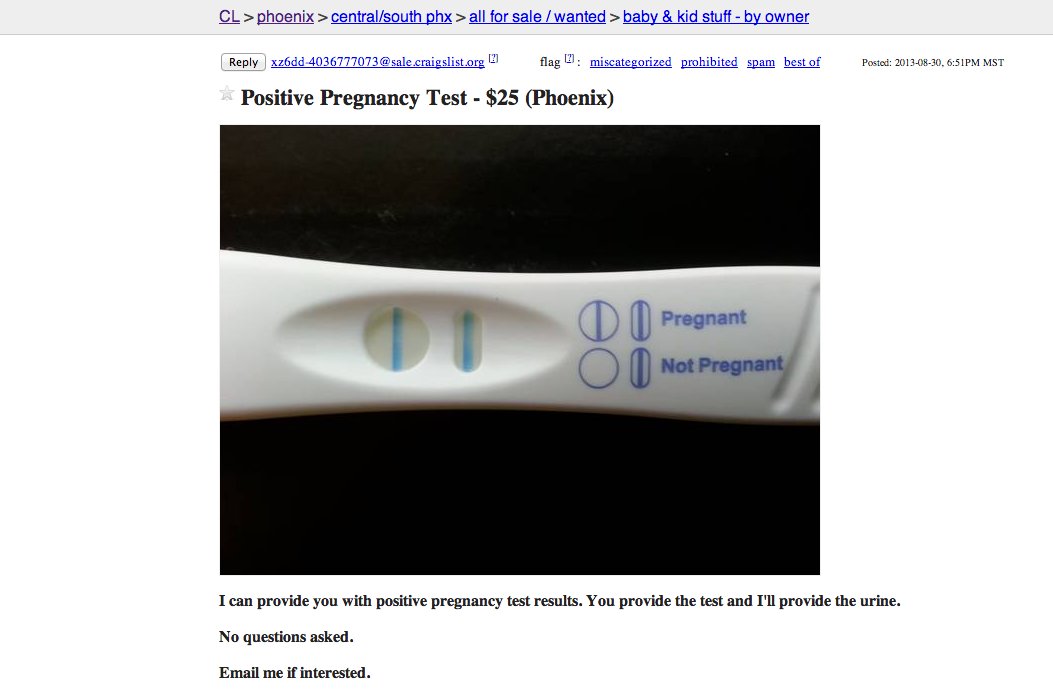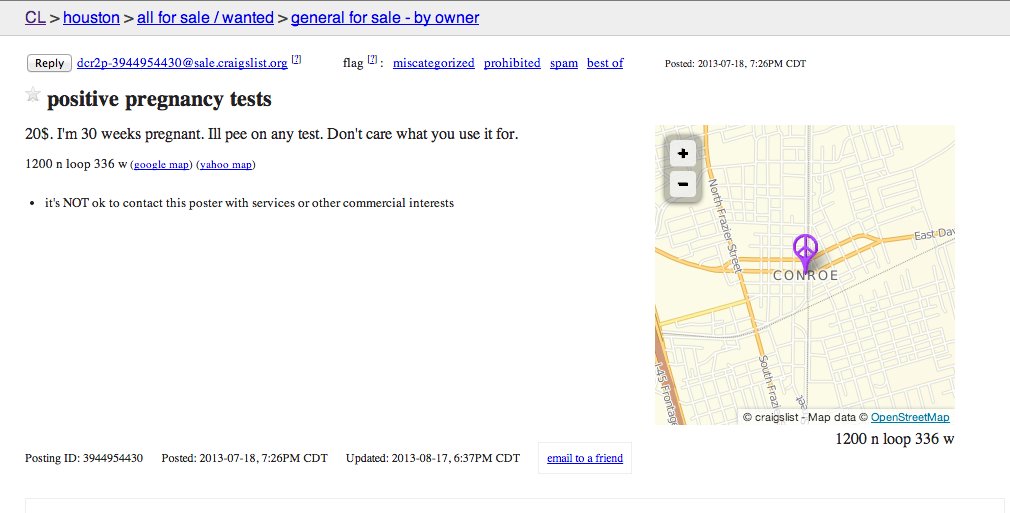 The law of supply and demand worked out to create a market price of roughly $25 for a positive test, but some sellers appear to be undercutting the market and posting the item for even less: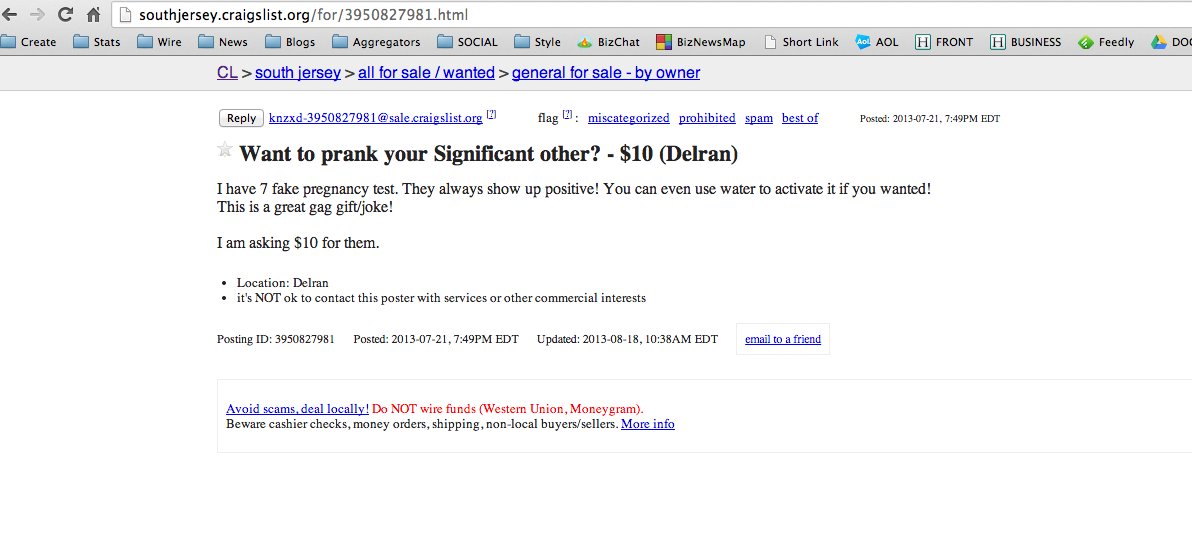 Also on HuffPost:
9 Crazy Subscription Services
SUBSCRIBE AND FOLLOW
Get top stories and blog posts emailed to me each day. Newsletters may offer personalized content or advertisements.
Learn more