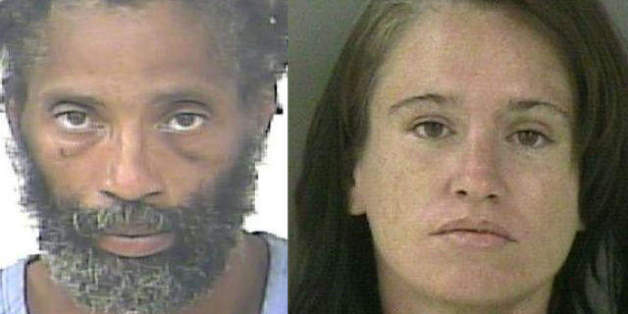 Fort Pierce Police / Indian River County Sheriffs
At first glance, Oliver Johnson and Amanda Goss might not seem to have much in common, other than living in Florida.
Police in Fort Pierce, Fla., say they recently found a crack pipe in Johnson's stomach, while an Indian River County Sheriff's deputy allegedly found one in Goss' vagina, according to NBC Miami.
Johnson's arrest happened Aug. 14 after authorities saw him "lurking" near an area home. Investigators allegedly later found crack cocaine in his hat, TCPalm.com reported.
Although he denied having consumed or hidden any illicit goods, police used an X-ray machine to determine he had a crack pipe lodged horizontally in his stomach and took him to a hospital for immediate removal.
Goss' arrest happened two days later on Aug. 16 in Indian River County, when she was arrested on a trespass after warning charge at a Walgreens in Vero Beach, WPTV.com reported.
An Indian River County Sheriff's deputy patted Goss down and told her that taking drugs or contraband into jail was a felony.
Johnson, of Fort Pierce, was arrested on charges including possession of cocaine, possession of drug paraphernalia, introduction of contraband and tampering with evidence, while Goss was arrested on charges including trespass after warning and introduction of contraband into a detention facility.
Goss is actually a familiar face to weird news buffs.
Also on HuffPost:
Drugs Hidden In The Darndest Places
FOLLOW HUFFPOST