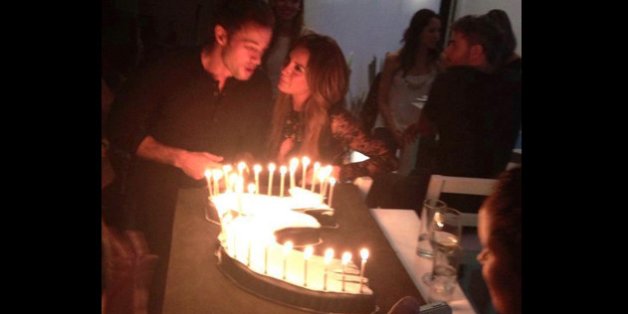 Este fin de semana pasado, William Levy festejó su cumpleaños con su pareja Elizabeth Guitérrez y amigos en la Ciudad de México, en donde sobró la diversión y los momentos románticos que compartió con la madre de sus hijos a quien no dejó de darle muestras de amor en toda la noche.
Elizabeth no quiso que los 33 años de William pasara inadvertido, por eso le realizó una gran fiesta en la Ciudad de México a la que asistieron varias personalidades del ambiente artístico como la productora del show "Hoy", Carla Estrada, quien además es su madrina pues le dio su primera oportunidad en Televisa.
Según le contaron varios de los asistentes a HuffPost Voces, en esa fiesta no faltó nada y sobró el amor entre WIlliam y Elizabeth que se mostraron más enamorados que nunca frente a sus amigos y el resto de los invitados. Hubo mucha comida, baila, risa y dos pasteles: uno muy moderno con 33 velas y el otro con forma de barco como en el que graba "La Tempestad", telenovela que protagoniza junto a Ximena Navarrete y Iván Sánchez. ¡Feliz cumple William! ¡Qué viva el amor!
MIRA TODA LA FIESTA EN FOTOS:
William Levy: festeja sus 33 años
SUBSCRIBE AND FOLLOW
Get top stories and blog posts emailed to me each day. Newsletters may offer personalized content or advertisements.
Learn more