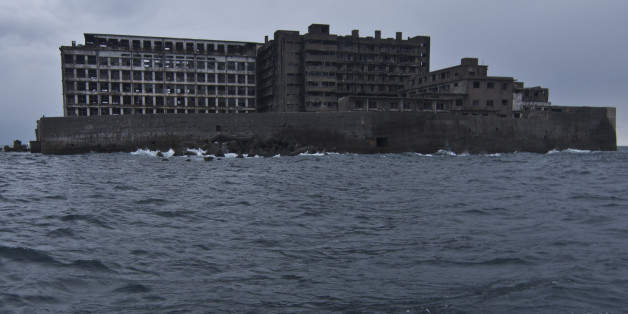 Commonly known as Gunkanjima (or "Battleship Island"), Hashima Island floats off the coast of Nagasaki in Japan, surrounded by a concrete sea wall which gives it an armored warship appearance. The abandoned island's weathered silhouette is punctuated by crumbling concrete buildings and structures, ravaged by typhoons.
SUBSCRIBE AND FOLLOW
Get top stories and blog posts emailed to me each day. Newsletters may offer personalized content or advertisements.
Learn more