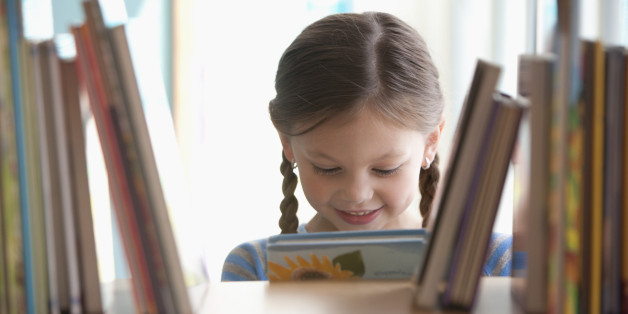 HuffPost Blogger Devon Corneal is done. She's gone to every park, planned every playdate, caught a million lightning bugs, eaten every flavor of popsicle, Italian ice and ice cream cone, played every pool game and BBQ'd until the sight of another hot dog may send her screaming to her room. She's ready for school to start. Next week, her kids will be back in the school groove and life can return to normal. There will be, however, book reports to write and nightly reading to keep track of. If you're in the same boat, don't panic. Devon has given us a list of books for kids from kindergarten to high school, from early readers to sophisticated literature lovers, for kids who love math and those who just love a good story. This September your kids (and you) can sit back with superhero squirrels, dinosaurs, magic, the Fibonacci Sequence, aliens, post-apocalyptic survival, fairy tales come to life and a few serious tips on how to read and write that even the adults might find useful. Never fear, school is almost here!
21 Great Back-To-School Season Reads
SUBSCRIBE AND FOLLOW
Get top stories and blog posts emailed to me each day. Newsletters may offer personalized content or advertisements.
Learn more