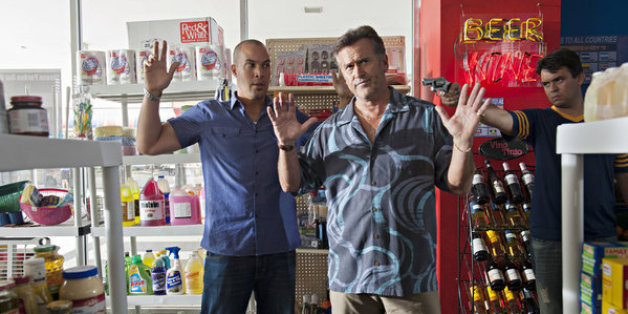 It's all coming to an end in the explosive "Burn Notice" series finale.
USA promises that in the finale episode, "Reckoning," questions will be answered and one member of the team will not survive.
"This final episode is a must-see for any 'Burn Notice' fan -- whether you've been with us since the pilot or just caught the occasional marathon on USA," creator Matt Nix said in a statement. "It's bittersweet to bring the series to an end, but I'm really happy to be leaving viewers with a great series finale. It's satisfying and has some major surprises."
The "Burn Notice" finale kicks off with a marathon on Thursday, Sept. 12 at 6 a.m. ET. Check out photos from the conclusion below.
The "Burn Notice" series finale airs Thursday, Sept. 12 at 9 p.m. ET on USA.
SUBSCRIBE AND FOLLOW
Get top stories and blog posts emailed to me each day. Newsletters may offer personalized content or advertisements.
Learn more