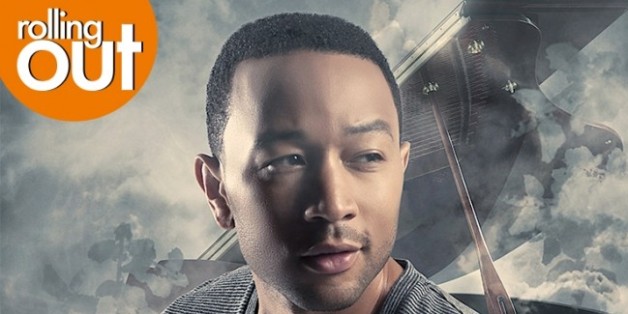 For his fourth studio project, Legend managed to land close friend and frequent collaborator Kanye West, who helmed a bulk of the album's soulful production. During an interview with Rolling Out magazine the Grammy Award-winner admitted he takes great pride in being attentive to detail.
"As a musician, I always wanted to make music that was beautiful and excellent," he said. "I want to make a real contribution to the culture. I grew up listening to [the] soul music [of] greats such as Marvin Gaye and Stevie Wonder. I look at the legacy they made and I want to leave a similar legacy."
"That means a commitment to quality, a commitment to creating something beautiful, and a commitment to being different from everyone else."
"Hip-hop has a strong misogynistic streak that we should try to get rid of," he added. "More rappers should be careful about what they say about women. I think they're trying to sound tough, or sound like they don't give a s—. But to me, it just sounds like you're an a–hole. I think rappers should pay more attention to what they say about women. Some of the things I hear, I find pretty disgusting."
Check out more of John Legend's interview with Rolling Out magazine here.
SUBSCRIBE AND FOLLOW
Get top stories and blog posts emailed to me each day. Newsletters may offer personalized content or advertisements.
Learn more