With the NFL's triumphant return tonight featuring a showdown between the Denver Broncos and the Super Bowl champion Baltimore Ravens, we might as well take a trip down memory lane. For all the 90s nostalgia on the Internet, football fans have been bizarrely underserved.
If you were one of those kids who simply couldn't get enough of the NFL back in the 90s, or maybe just really liked tackling your friends in NFL Blitz, a lot of this should look very familiar.
Sports Illustrated For Kids was the only magazine you'd read.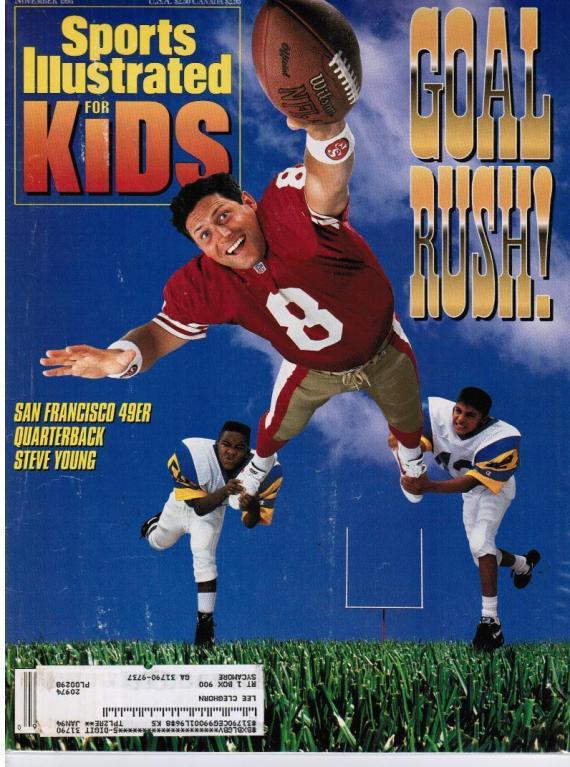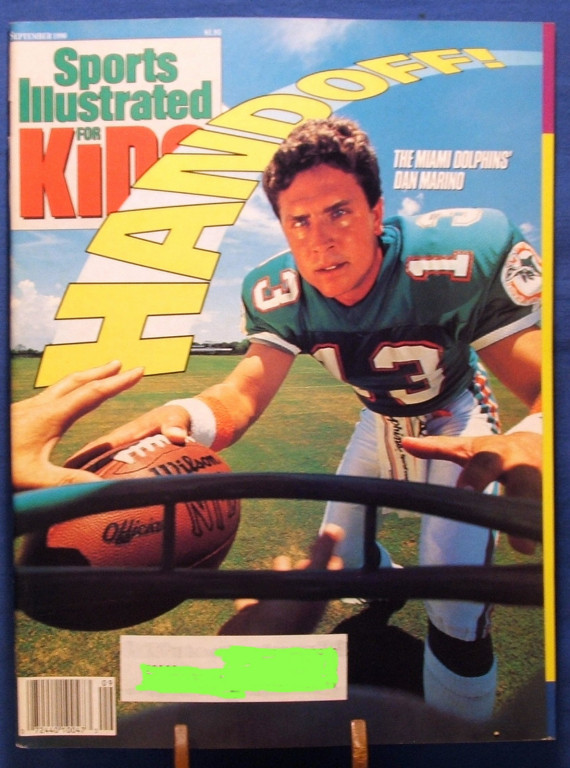 You knew the Denver Broncos had to win Super Bowl XXXII over the Green Bay Packers, because after all those painful years, John Elway deserved it...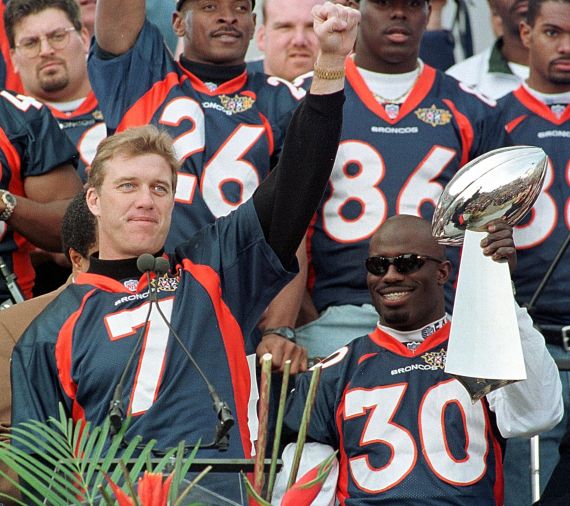 Even though Brett Favre was pretty cool back then and looked like this.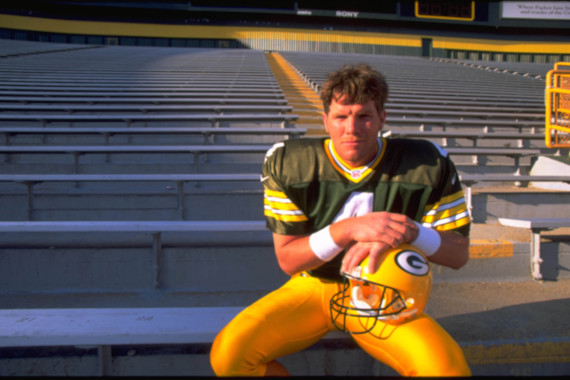 Obviously, this was your jam (and might still be).
You might have spent long hours with this game.
But Madden ended up being your favorite.
(Unless you were in a more hard-hitting mood of course.)
(Or a much softer one. Backyard Football was the anti-Blitz)
Every birthday you hoped you'd get some cool NFL swag, like a bulky Starter jacket with your hometown sports team.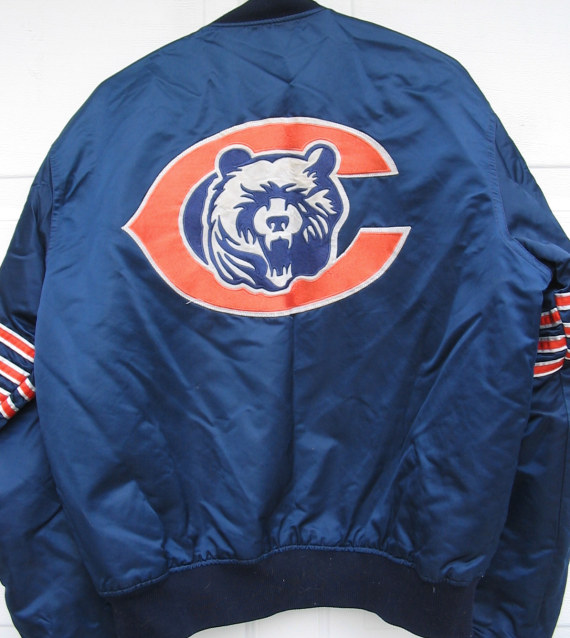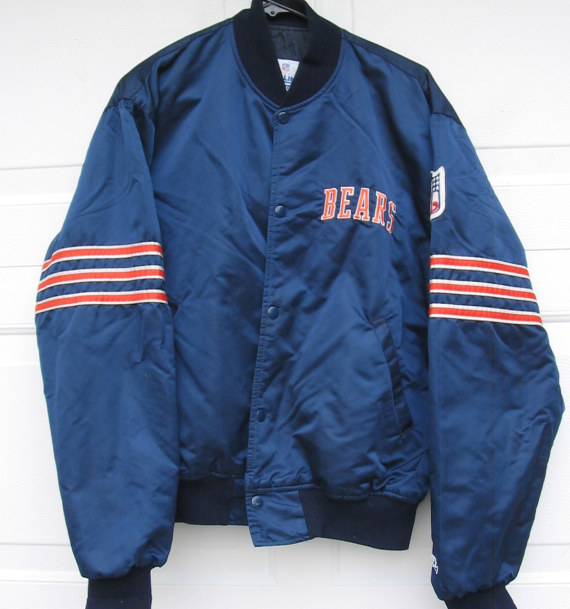 You didn't understand why your parents didn't want to wear one of these sweet polos.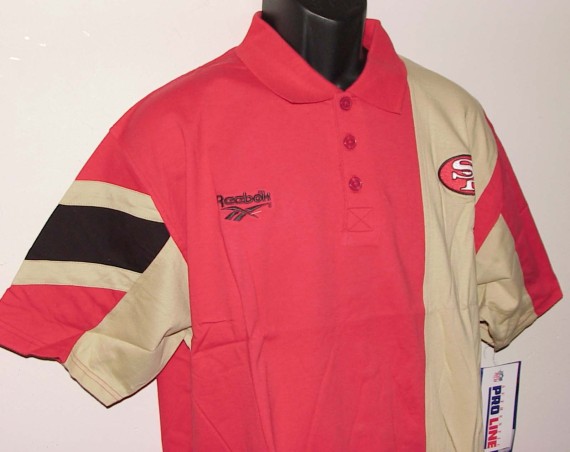 You were glad the NFL brought the Cleveland Browns back, because the city needed a football franchise and your team needed one to beat up on.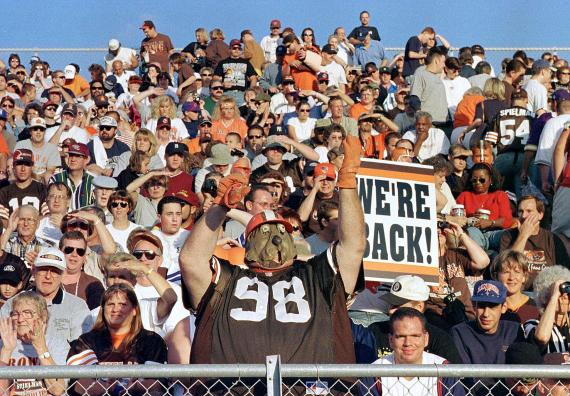 You welcomed the Carolina Panthers, Jacksonville Jaguars and Baltimore Ravens into the league, and were fine to see the Oakland Raiders and Tennessee Titans move to new homes -- as long as they weren't leaving your city.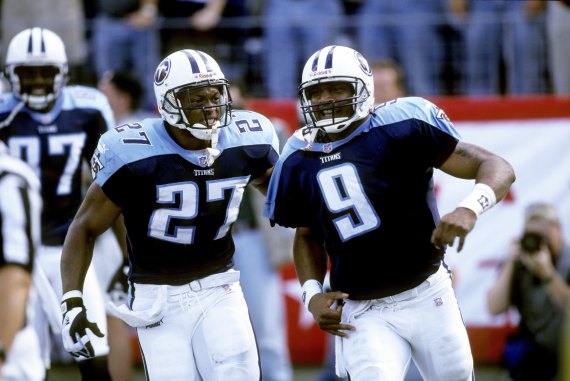 Sorry Houston. At least you got the Texans in 2002!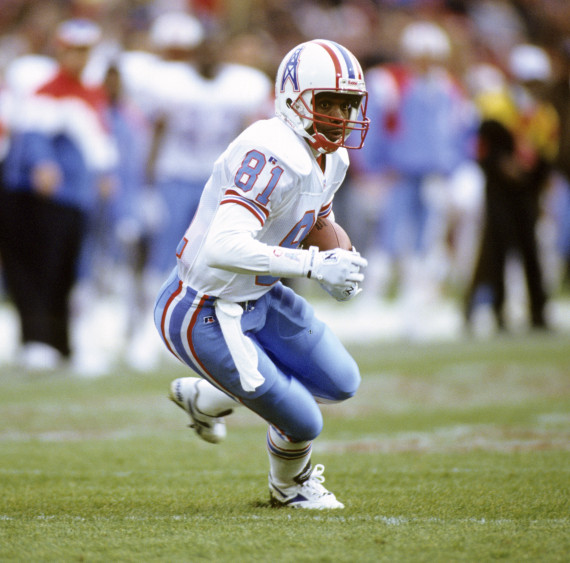 Some teams had different logos.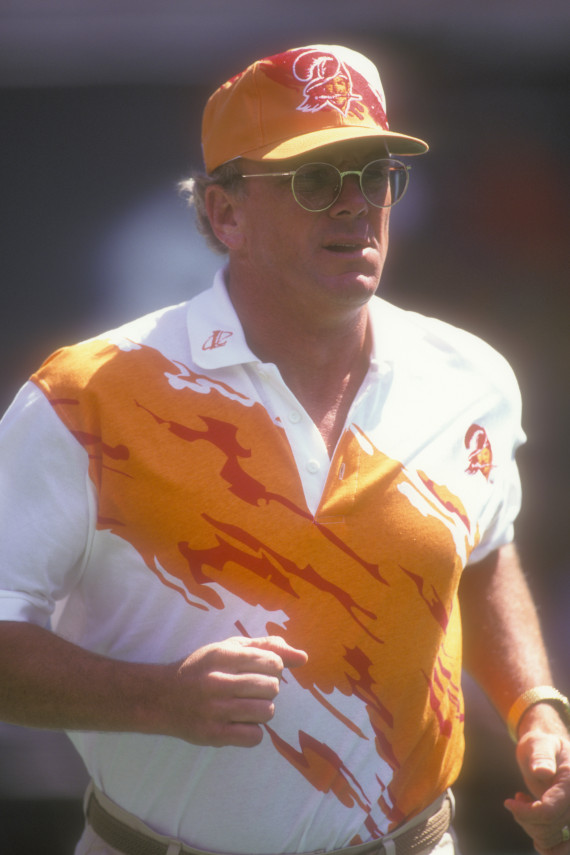 Joe Montana ended his illustrious career for...seriously? The Chiefs?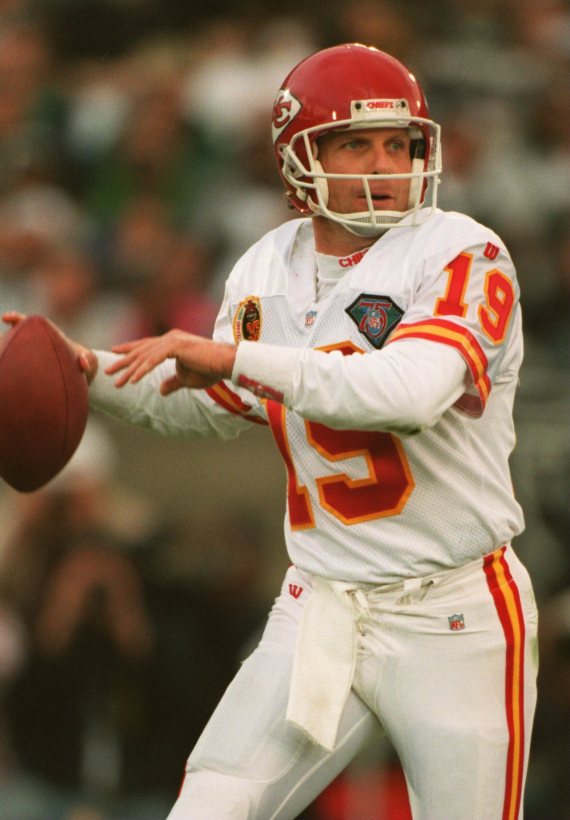 And you learned how to love, or love to hate, Deion Sanders.
You were introduced to beer and ridiculously attractive women, but didn't really have any idea what to do with either.
On Valentine's Day you brought the best cards to class.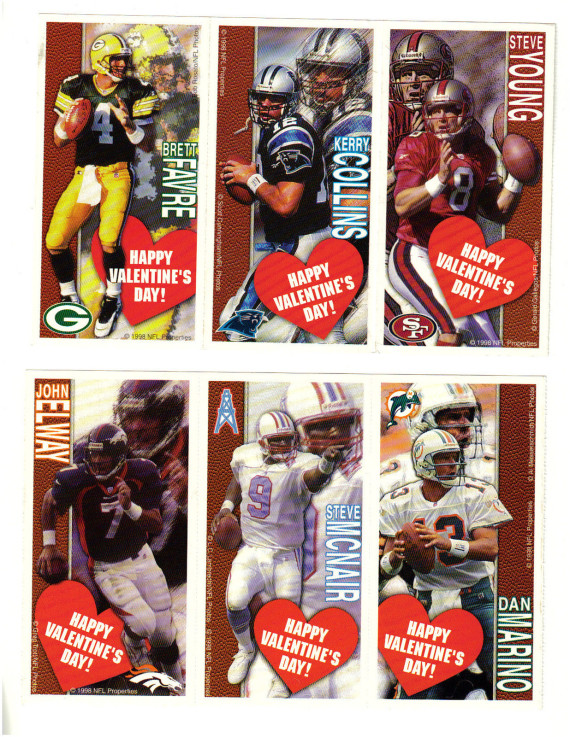 But really you had the best cards any day of the year.
You weren't really sure what Electric Football was, but you were envious of anyone who had it.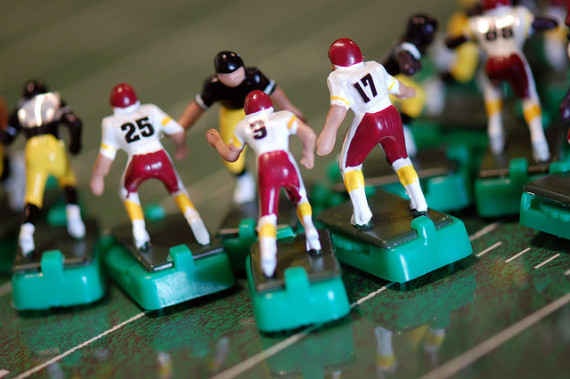 These things were like $10 for some reason.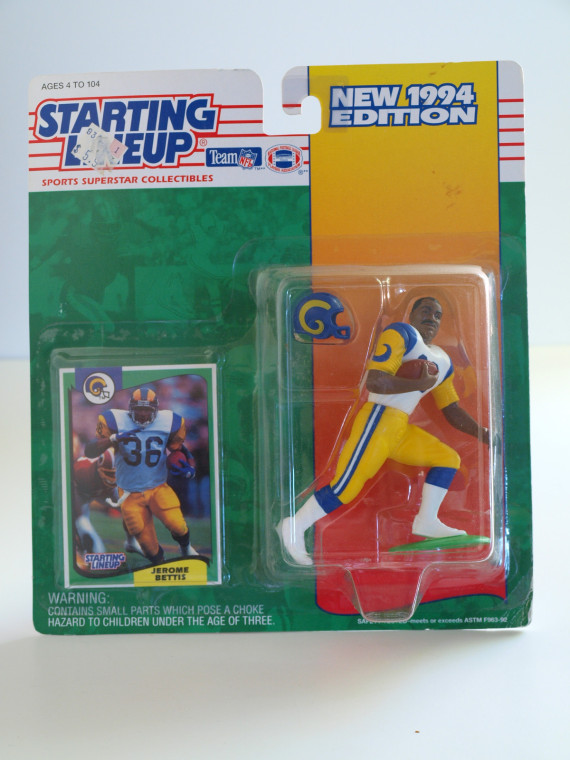 More affordable were the tiny helmets or keychains you could get for a quarter in the machines at the grocery store.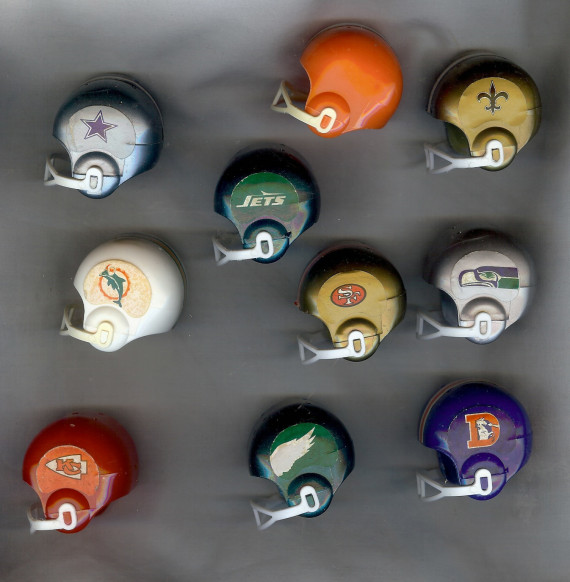 Matt Christopher was your favorite author, even if you didn't realize he'd written most of those books decades earlier.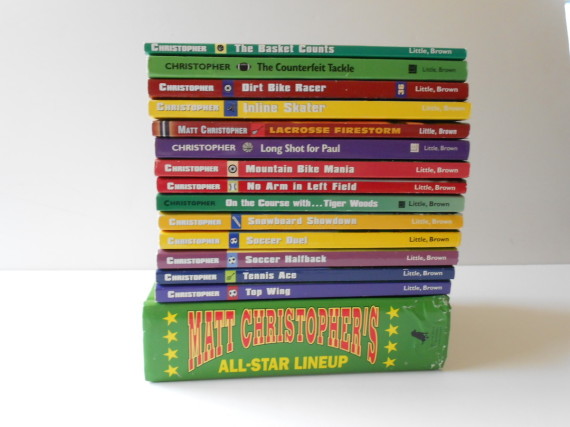 You'd regularly read the Sports section of a newspaper.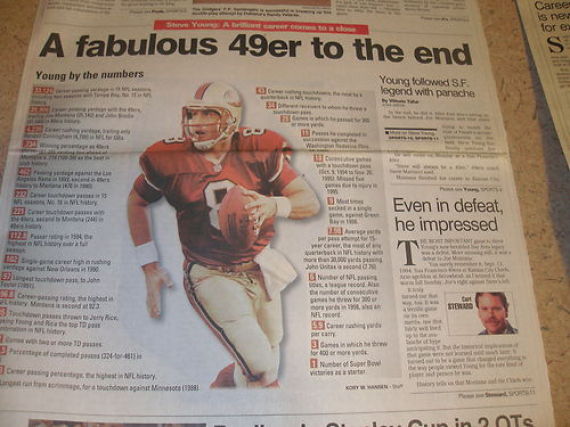 When you weren't watching SportsCenter, of course.
You felt bad for the Buffalo Bills when they lost four Super Bowls. In a row.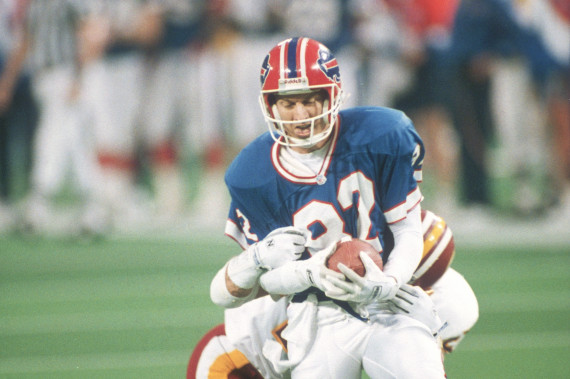 But there were greats to root for, like Barry Sanders, who retired with over 15,000 rushing yards...
Jerry Rice, who became the NFL's all-time leader in receptions, yards and touchdowns...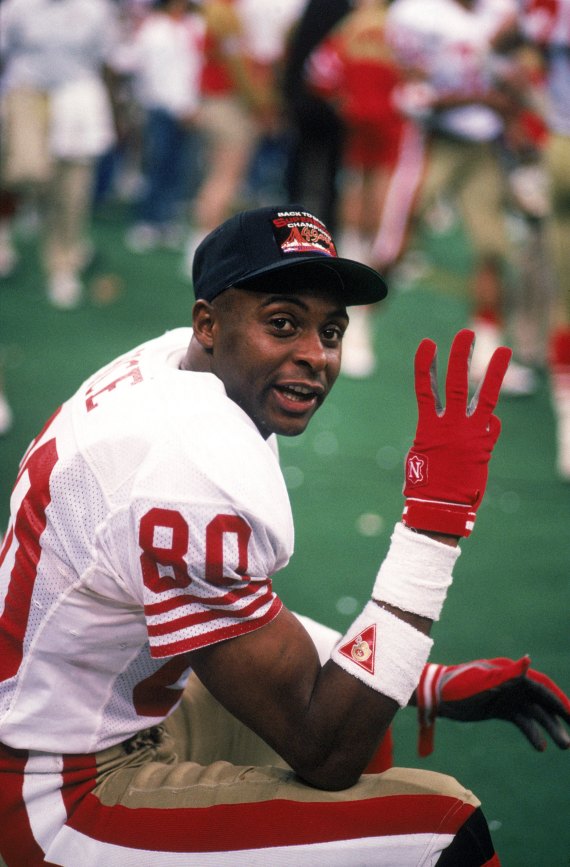 Randy Moss, who broke the rookie-record for TDs with 17, and would live up to his nickname, "The Freak."
Or Troy Aikman, seen here doing his best Garth Brooks.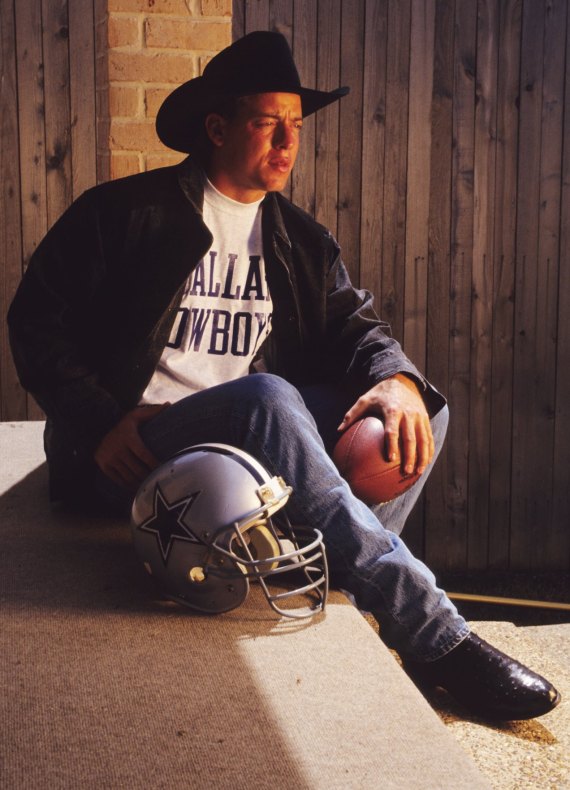 But the greatest thing of all was of course the Vortex Howler, which was far superior to the Nerf Spiral and could make anyone feel like a pro.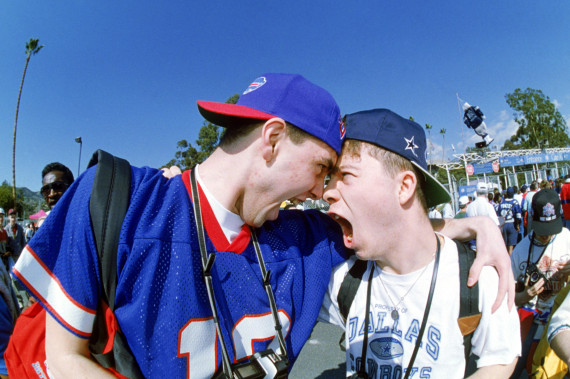 Images from Getty unless otherwise noted.
SUBSCRIBE AND FOLLOW
Get top stories and blog posts emailed to me each day. Newsletters may offer personalized content or advertisements.
Learn more