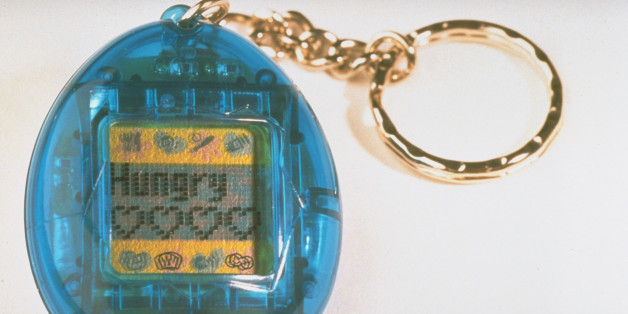 Tamagotchi is releasing a fashion line. You read that right -- the tiny, hand-held, digital pets are being reincarnated as ready-to-wear pieces. Holy nostalgia, we are an episode of "Girl Meets World" away from it just actually being the '90's again.
Los Angeles-based T-shirt company Mighty Fine, Bandai Co. Ltd. and marketing representative Sync Beats are collaborating to bring the world Tamagotchi L.i.f.e. for juniors and women, reports WWD. The line will be designed with a "contemporary take on the characters and design elements of the Tamagotchi brand."
For some slightly more classic nostalgia:
SUBSCRIBE AND FOLLOW
Get top stories and blog posts emailed to me each day. Newsletters may offer personalized content or advertisements.
Learn more