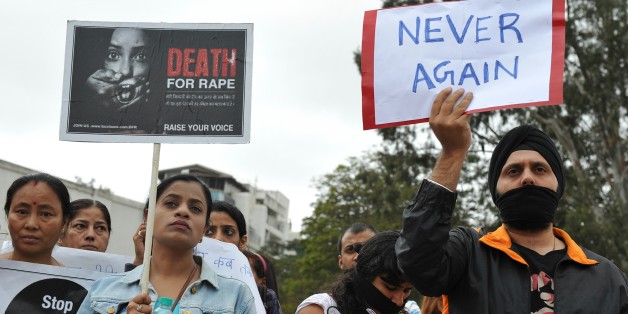 A Indian court delivered a momentous decision in a Bangalore gang rape case Friday when it sentenced six men to life imprisonment for the sexual assault of a 21-year-old law student last year. The court also ordered them to pay a fine of 6,000 rupees (about $91) to the victim for her sustained injuries and trauma.
The six men were found guilty by the court earlier this week. At the time, the judge recommended that the action warranted a maximum sentence for all implicated in the crime since it "involved not just the physical torture, but also the mental trauma of the victim that won't go away for a long time."
The assault took place on Oct. 13, 2012. The female law student was sitting in a car with a male friend on the National Law School of India University campus. A group of eight men approached and pulled the two from the vehicle, attacking the male. The 21-year-old student was dragged to a nearby forest, adjacent to the campus, where she was sexual assaulted by the group.
An additional assailant, who was 17 at the time of the attack, received the first verdict in the case Saturday. A juvenile court sentenced him to three years in juvenile detention, angering many who view the punishment as too lenient. The five others charged in the December gang rape are expected to receive their sentences later this month.
Also on HuffPost:
India Protests Against Gang Rape Case
SUBSCRIBE AND FOLLOW
Get top stories and blog posts emailed to me each day. Newsletters may offer personalized content or advertisements.
Learn more