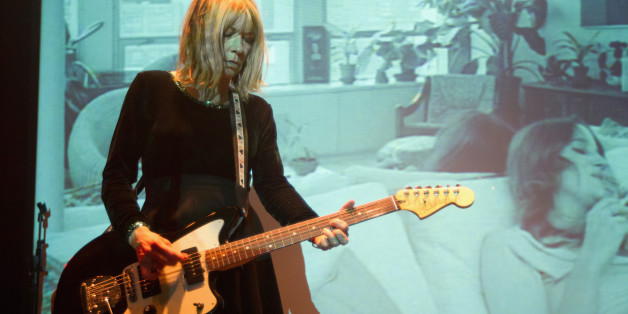 As if "Girls" fans needed any more reasons to sit on pins and needles awaiting the TV show's third season debut, Kim Gordon is here to heighten the anticipation.
The Sonic Youth co-founder announced in an interview with Slate that she will be making an appearance in the next installment of Lena Dunham's ode to twentysomethings in New York City. When asked by interviewer Seth Colter Walls if she knew Lena Dunham, Gordon simply admitted, "I'm actually on an episode [of Girls] next season."
We recently spoke to Gordon about her upcoming Body/Head album with free-noise guitarist Bill Nace. "I do find myself watching a lot of shows about women in crisis," Gordon said. "Like 'Scandal.' I think I relate to this idea of having to hold all of these things together and having a million things going on."
SUBSCRIBE AND FOLLOW
Get top stories and blog posts emailed to me each day. Newsletters may offer personalized content or advertisements.
Learn more