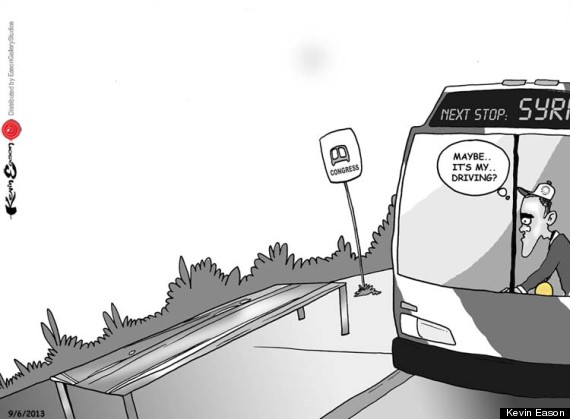 Cartoonist Kevin Eason is adding his voice to the groups of Americans against the possibility of another war.
"An attack from the US military with undefined objectives and no specific plans for regime change would be catastrophic," he told The Huffington Post.
Eason said he feels members of Congress are acknowledging their constituents' concerns, and hopes Obama will respond accordingly. In a political cartoon, Eason illustrated lawmakers' hesitance to become involved in another war: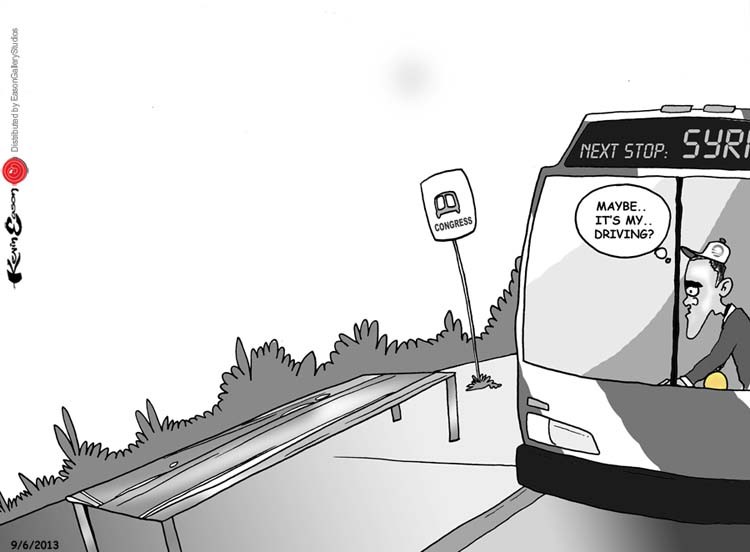 What do you think? Do you agree with Eason? Should the country pursue an attack in Syria? What will Obama do without the support of Congress? Share your thoughts in the comments section below.
The Political Satire Comedy Of Kevin Eason
SUBSCRIBE AND FOLLOW
Get top stories and blog posts emailed to me each day. Newsletters may offer personalized content or advertisements.
Learn more