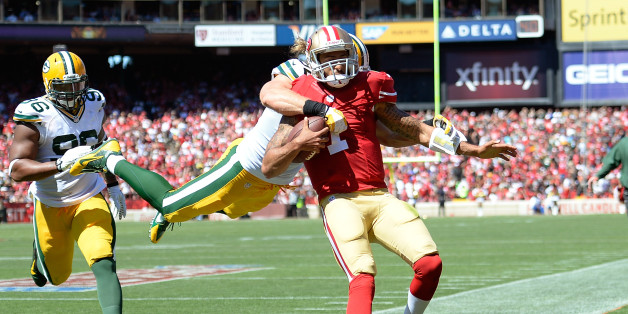 Winners usually get last comment.
With the 49ers defeating Green Bay 34-28 Sunday, Kaepernick got to offer his final two cents.
A few Packers players went into Sunday's season-opener saying the plan was to hit Kaepernick to get him off of his game. The Packers were able to do that, getting some good shots in before and after the whistle.
Given that Green Bay wanted to hit Kapernick, and said so before the game, the quarterback offered some words postgame.
"I'm not worried about what people are saying," Kaepernick said, via the 49ers' official website. "If intimidation is your game plan, I hope you have a better one."
Aaron Wilson covers the Ravens for The Baltimore Sun
SUBSCRIBE AND FOLLOW
Get top stories and blog posts emailed to me each day. Newsletters may offer personalized content or advertisements.
Learn more