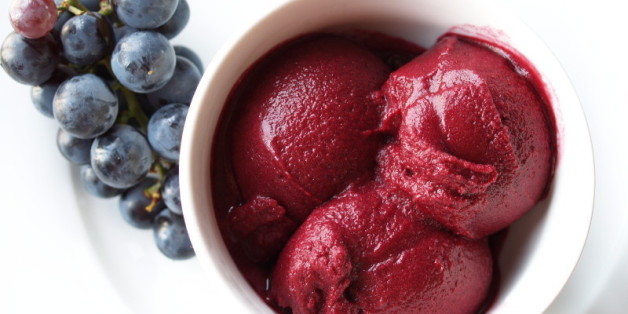 Concord grapes are not like other grapes. Sure, they look the same. But once you take a bite out of one, the difference becomes instantly clear. Their natural flavor is as sweet as candy -- no exaggeration -- which is why they're often used to make candies, among other things like juices, jellies, pies and more. Because of their sweetness, they make a great addition to any dessert -- and can make a nice complement to savory dishes too.
Named after Concord, Massachusetts, where they were developed in the 1800s, Concord grapes are grown mainly for jelly and juice. While they're rarely sold in supermarkets, and their season is short, you may get lucky right around now if you check the farmers market. If you happen to come across a bag, be sure to buy two. Their unique sweetness will overwhelm you, and you'll want to try them out in everything. Here are 21 ideas to spark your imagination:
Want to read more from HuffPost Taste? Follow us on Twitter, Facebook, Pinterest and Tumblr.
ALSO ON HUFFPOST:
PHOTO GALLERY
BEFORE YOU GO
Grape Recipes
PHOTO GALLERY
Grape Recipes