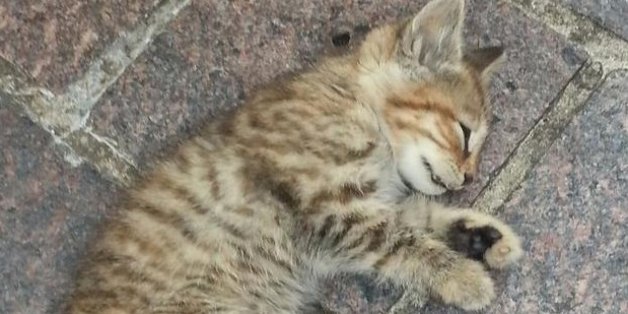 Police are trying to identify an individual who threw a kitten from a car at a group of animal rights activists last week.
"I guess they found it funny, or they got a kick out of watching people who are working [to] try to help animals and deal with the sick and injured, which to me, makes it even worse" event organizer Bruce Pinckney told the station.
ALDF executive director Stephen Wells said in a press release that the event indicates "an extremely dangerous personality is at large," pointing out that the person presents not only a danger to other animals, but to humans, too.
"Abusers almost always repeat violence against helpless animals and victimize humans as well," he said.
Demonstrators at the event decided to name the deceased kitten "Little Ric" in honor of Ric O'Barry, the campaign manager for The Dolphin Project.
SUBSCRIBE TO & FOLLOW BREAKING ALERTS
Never miss a thing. Sign up for up-to-the-minute breaking news alerts delivered straight to your inbox. Learn more