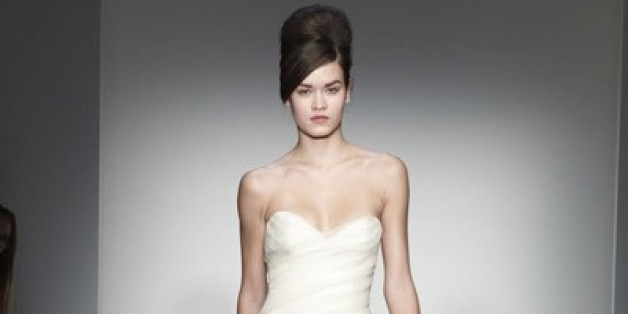 By Kellee Khalil for Lover.ly
When it comes to wedding gowns, our favorite blurred line of the moment is that very faint bit of gray between sexy and sweet. Wearing white symbolizes purity, but a backless or low-cut white gown, showing just a tiny bit of your womanly form? No man can deny the sex appeal in that. Here are our favorite gowns of the season that are the perfect balance of sexy and sweet.
PHOTO GALLERIES
Sweet & Sexy Wedding Gowns
More from Lover.ly
Wedding Day Must-Have: The Perfect Clutch
Go bold with your bridal makeup
Keep in touch! Check out HuffPost Weddings on Facebook, Twitter and Pinterest.