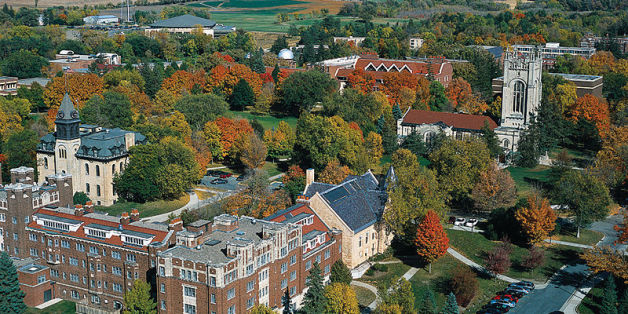 A new ranking says the best liberal arts colleges are concentrated in the Northeast, still.
Williams College in Massachusetts held onto its seat at the top yet again. Amherst College, also in Massachusetts, ranked second.
Liberal arts colleges in the ranking are defined as schools that "focus on undergraduate education and award at least 50 percent of their degrees in fields such as English, economics or sociology," U.S. News explained.
Schools on this list don't always appear affordable, so students need to look beyond sticker prices. Vassar College in New York, the No. 6 Best Value School in the Liberal Arts Colleges category, listed 2012-2013 tuition, room and board, fees and expenses at $59,860, but awarded need-based grants to nearly 60 percent of students that year. The average cost after receiving those funds was $19,470, an average discount of $40,390 off the total cost of attendance.
Check out U.S. News & World Report's ranking of the top liberal arts colleges for 2014 in the slideshow below:
U.S. News & World Report's Best Liberal Arts Colleges: 2014 Ranking
SUBSCRIBE AND FOLLOW
Get top stories and blog posts emailed to me each day. Newsletters may offer personalized content or advertisements.
Learn more