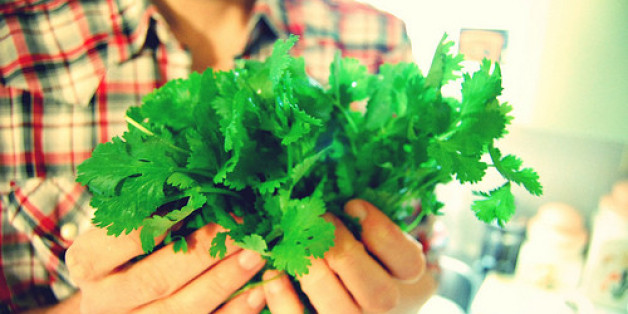 We know that not everyone loves cilantro. We even believe that some people hate it. What we don't understand is how. Cilantro is by far the best fresh herb there is. Yes, it's even better than basil. Cilantro's flavor brightens up all of our favorite dishes. Think about it: where would guacamole be without cilantro? And what would happen to tacos without this flavorful herb??
And so, with our favorite Mexican foods in mind, we've put together a compelling list -- or more of a love letter -- of just why we're absolutely smitten when it comes to cilantro. We hope all you cilantro haters out there will look it over and finally see the grievous error of your ways.
Want to read more from HuffPost Taste? Follow us on Twitter, Facebook, Pinterest and Tumblr.
SUBSCRIBE TO & FOLLOW LIFESTYLE
All the meal hacks and indulgent snacks. You're welcome. Learn more