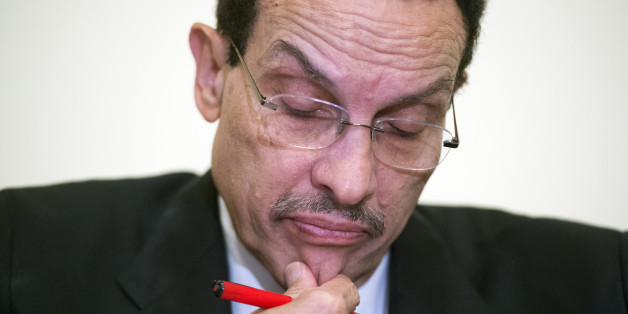 Sept 12 (Reuters) - Washington, D.C., Mayor Vincent Gray on Thursday vetoed a controversial minimum wage bill that could have discouraged Wal-Mart Stores Inc, the world's biggest retailer, from opening stores in the U.S. capital.
The bill, approved by the City Council two months ago, would require big retailers to pay a 50 percent premium on the local minimum wage of $8.25 per hour, with backers saying that Wal-Mart and others can easily afford it to get into the District of Columbia's fast-growing market.
Major U.S. retailers, also including Target Corp and Home Depot Inc, had opposed the bill. (Reporting By Chris Francescani; Editing by Scott Malone)
Also on HuffPost:
People Who Hate The Minimum Wage
SUBSCRIBE AND FOLLOW
Get top stories and blog posts emailed to me each day. Newsletters may offer personalized content or advertisements.
Learn more