Because on certain Thursdays, you just want to get away from it all more than usual.
Whether made by man or Mother Nature, these calming retreats would be the perfect destinations for a three-day weekend... if we had a three-day weekend.
1. Blue Lagoon, Iceland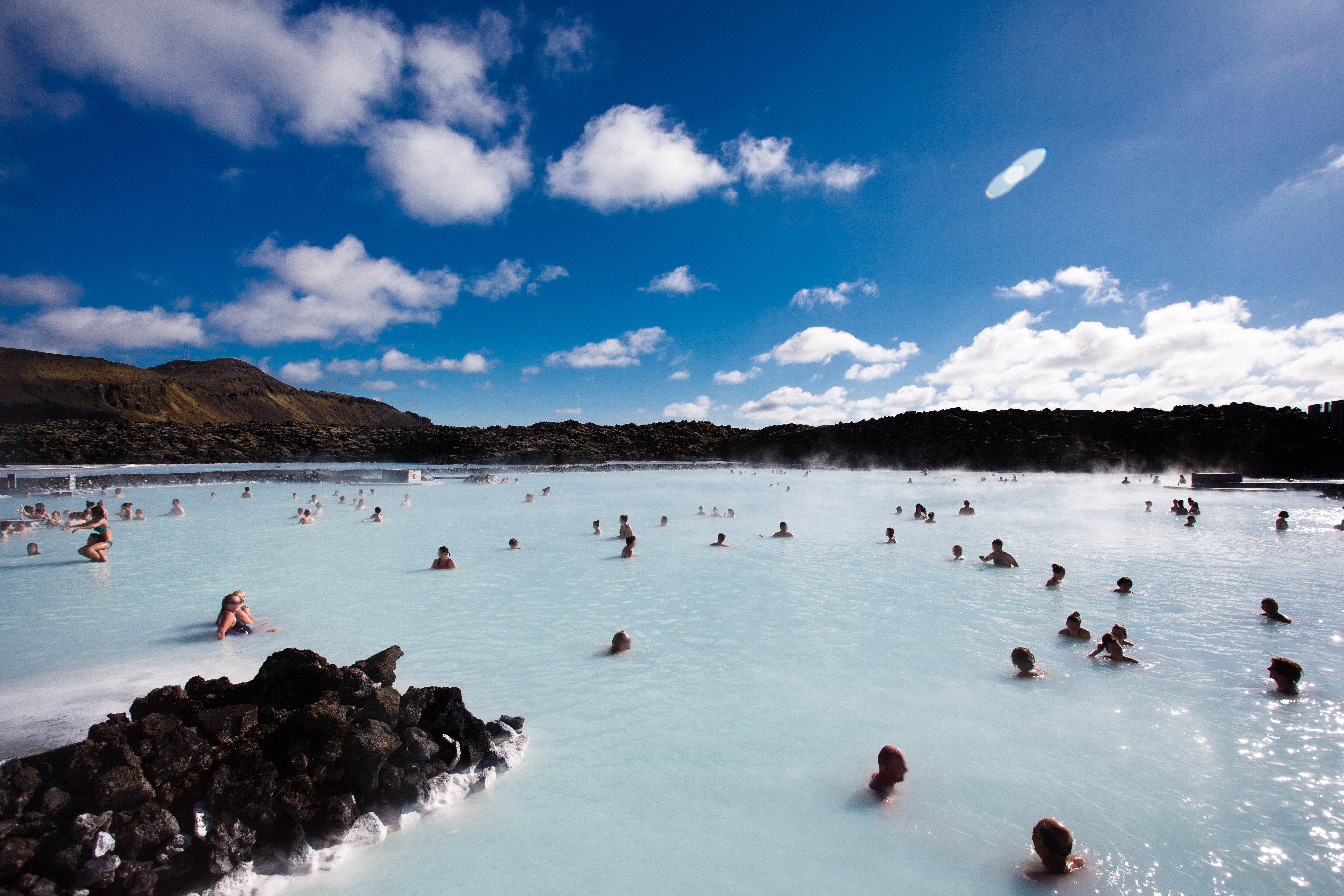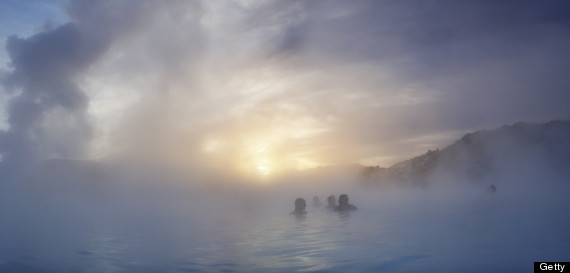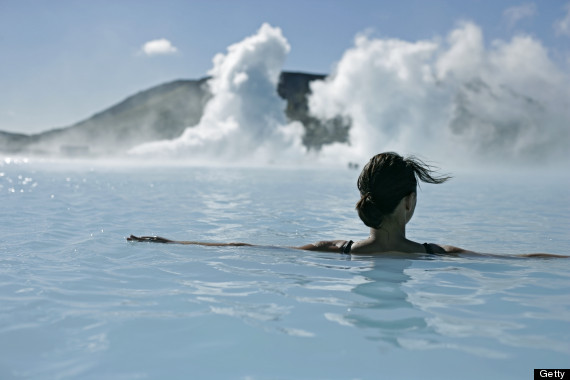 2. Springs Eternal Spa at the Omni Bedford Springs, Pennsylvania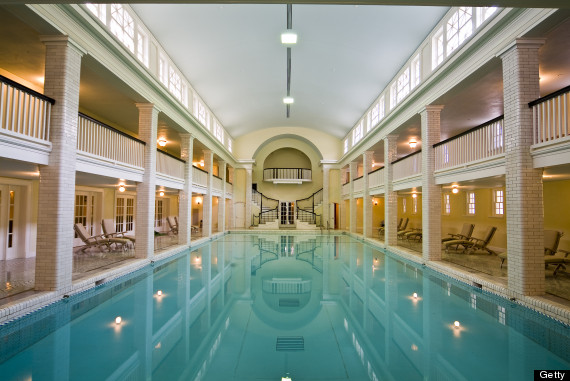 3.The Grotto Spa at Tigh-Na-Mara, Canada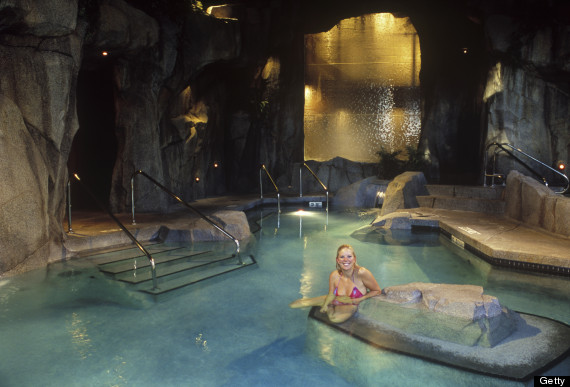 4. Remington Hot Springs, California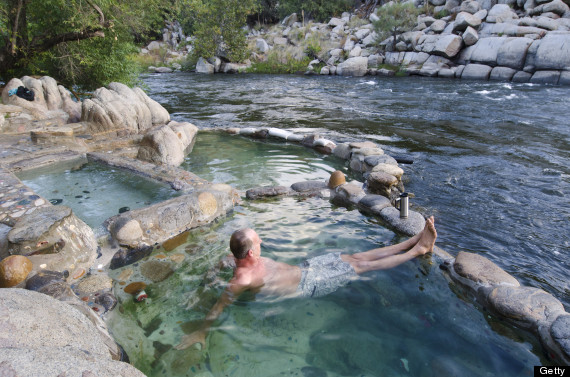 5. Le Franschhoek Hotel & Spa, South Africa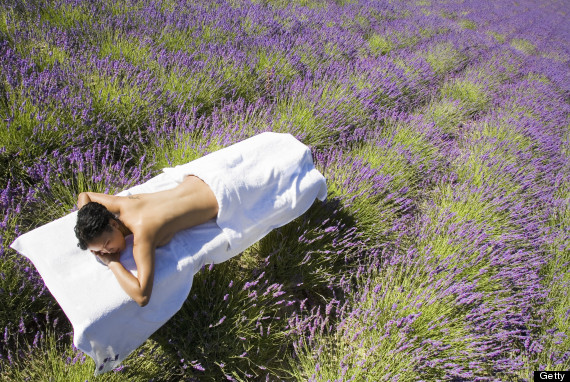 6. Six Senses Spa at the Heritance Kandalama, Sri Lanka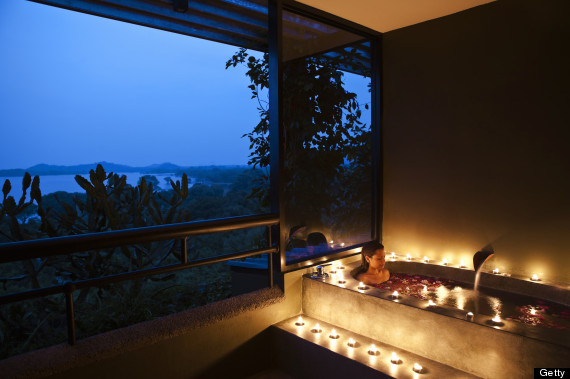 7. Daintree EcoLodge & Spa, Australia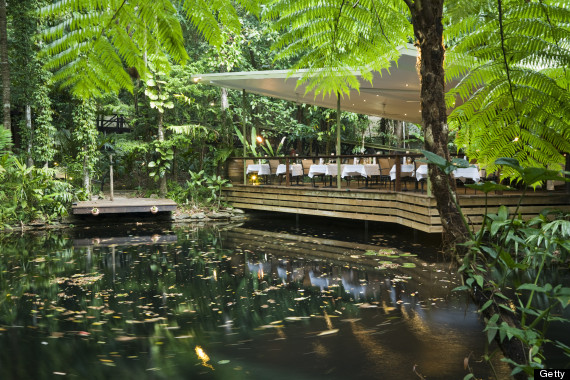 8. Liard River Hot Springs, Canada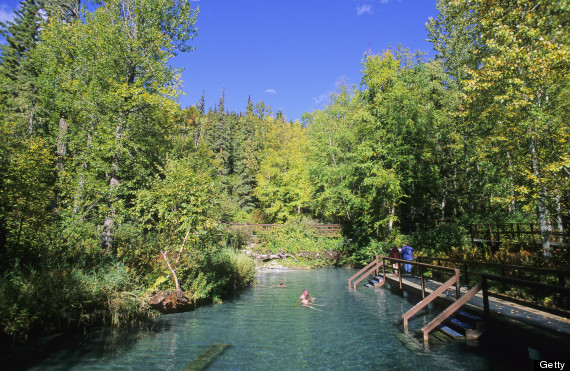 Also on HuffPost:
Loading Slideshow
Maya Tulum Wellness Retreat & Spa, Tulum, Mexico

Rated the #1 wellness resort by TripAdvisor, <a href="http://www.maya-spa.com/">Maya Tulum Retreat and Spa </a>is one of Mexico's most highly-ranked -- and affordable -- destination spas. Guests enjoy private beachfront cabanas with stunning views of the Yucatan Peninsula, as well as spa treatments, body rituals and yoga classes. For the full experience, check out the lucid dreaming courses, indigenous sweat lodge and tropical food options. Regular rooms start at $95/night, and private beachside villas are available from $231/night.

The Oaks At Ojai, Ojai, California

An internationally-renowned wellness destination nestled in the Ojai valley outside of Santa Barbara,<a href="http://www.oaksspa.com/"> The Oaks at Ojai</a> is one of the most affordable destination spas in Southern California. The all-inclusive retreat center features nature hikes, a full-service spa, sauna and hot tubs, yoga, healthy spa cuisine and more. Rooms start at $199/night.

Manchebo Beach Resort & Spa, Eagle Beach, Aruba

Known for their yoga vacation packages, the <a href="http://www.manchebo.com/">Manchebo Beach Resort</a> combines the best of a wellness resort and tropical vacation. The two-story boutique resort, popular with honeymooners, is located on tranquil Eagle Beach in Aruba, and attracts visitors with affordable all-inclusive packages. But be sure to book in advance -- rooms and retreat packages fill up quickly. Accommodations start at $268/night for all-inclusive packages.

Spa Eastman, Eastman, Quebec

Quebec's premiere wellness and retreat center, <a href="http://www.spa-eastman.com/en/eastman/discover/eastman-les-bains/eastman-les-bains/">Spa Eastman</a> emphasizes the European method of "taking the waters" -- alternating sauna and hot tub sessions with jumping into snow and cold water. The Nordic spa, also known as Eastman-Les-Bains, invites visitors to relax in the lodge facilites and enjoy the benefits of thermotherapy. All-inclusive packages start at $175/night.

DoceLunas Hotel & Spa, Jaco, Costa Rica

Winning three TripAdvisor Traveler's Awards in 2012 as well as being named one of the 25 best bargains in Central America, <a href="http://www.docelunas.com/">DoceLunas</a> has become a favorite affordable Costa Rican getaway. The intimate boutique hotel features just 20 guest rooms, which are situated on five acres of jungle gardens populated by native macaws and toucans. Visitors can also relax at the full spa, salon and yoga center. Rooms start at $140/night.

Levni Hotel & Spa, Instanbul, Turkey

In the heart of Istanbul and featuring sweeping views of the city, <a href="http://www.levnihotel.com/default.asp?LanguageID=2">Levni Hotel</a> is a luxurious yet affordable option for spa-goers looking for a decadent European experience. The spa features traditional Turkish baths as well as an "adventure shower," which allows guests to shower surrounded by exotic lights, sounds and smells. Rooms start at $123/night.

Lasko Thermal Spa Resort, Lasko, Slovenia

With a luxurious spa center, Ayurveda center, multiple pools and saunas, and healing natural hot springs, <a href="http://www.thermana.si/en/">Lasko Thermal Spa Resort</a> is an oasis in Eastern Europe. The peaceful destination spa is surrounded by a river and mountains, as well as the small village of Celje. Two-night weekend packages start at $194.

Tabacón Grand Spa Thermal Resort, La Fortuna, Costa Rica

Located on a bed of Costa Rica's naturally-occurring hot springs, the <a href="http://www.tabacon.com/">Tabacón Grand Spa </a>was names one of the "sexiest spas in the world" in 2010 by "Spa Magazine." Guests can enjoy adventure activities like white water rafting and zip lining, and relax with volcanic body treatments. Rooms start from $172.

Red Mountain Resort, St. George, Utah

Utah's <a href="http://www.redmountainresort.com/">Red Mountain Resort</a> is a retreat center for the adventurous, featuring miles of hiking and outdoor activities as well as spa and wellness treatments. The Navajo sandstone and beautiful desert setting make the retreat center a destination for hikers, bikers and photographers. Wellness programs include detox consultations, a variety of spa packages, and gluten-free and anti-inflammatory cuisine. Retreat packages (including lodging, meals, fitness classes and activities) start at $270/night.

Sunset Plaza Beach Resort & Spa, Puerto Vallarta, Mexico

The <a href="http://www.sunsetplaza.com.mx/">Sunset Plaza Beach Resort & Spa</a> boasts itself to be the "most romantic experience in Puerto Vallarta," with ocean sunset views from every room. Guests enjoy days on the hotel's private beach and relaxing treatments at the Zen Set Spa. Ocean-front rooms available from $193/night. <em>CORRECTION: An earlier version of this story stated incorrectly that Puerto Vallarta is in Baja California. The article has been updated. </em>

Grail Springs Health & Wellness Spa, Bancroft, Ontario

The picturesque <a href="http://www.grailsprings.com/">retreat center</a> on Ontario's Chalice Lake features gourmet vegan cuisine, a world-class spa, local magnetically-charged mineral water springs, and affordable short and long-term retreat packages. The resort is said to lie on one of the most magnetically-charged regions of the world, with rich mineral deposits and healing properties. Two-night retreat packages, including spa credits, start at $487.

Best Western Museum Spa Wellness Hotel, Santorini, Greece

This historic resort in the village of Oia on Santorini was originally a mansion that was turned into a museum before being converted into the <a href="http://www.hotelmuseum.net/">wellness hotel</a> -- the prices (starting at $54/night) are quite likely the most affordable on the island. The intimate space features seven suites, pool and garden, the Volcanic Spa, sweeping vistas, and the two oldest olive trees on the island.

Gwinganna Lifestyle Retreat, Queensland, Australia

This organic wellness center emphasizes rejuvenation and a healthy lifestyle through local cuisine, spa treatments, wellness and stress-reduction seminars, and detox programs. The 33-room <a href="http://www.gwinganna.com/spa.html">spa sanctuary</a> -- complete with crystal steam rooms and themed treatment rooms -- attracts visitors from around the world. Actor <a href="http://www.gwinganna.com/spa.html">Hugh Jackman reportedly even gave the spa a glowing endorsement</a>: "The Spa Sanctuary at Gwinganna is quite simply world class. One feels simultaneously immersed in nature and indulgent luxury."

Fordoun Hotel & Spa, South Africa

An award-winning boutique hotel featuring 22 luxury suites and full-service spa, <a href="http://fordoun.com/hotel.htm">Fordoun Hotel & Spa</a> -- located on South Africa's rural Nottingham Road in the Drakensberg Mountains -- is consistently rated among the best in the country. Facilities also include an indoor pool, bar and lounge, and balconies with garden views. Accommodations start at $206 for a one-night spa package.

Grand Palladium Jamaica Resort & Spa, Montego Bay, Jamaica

The <a href="http://www.grandpalladiumjamaicaresort.com/">Grand Palladium</a>, a 450-room, 15-villa, all-inclusive resort in Jamaica's stunning Montego Bay, lures in guests with stellar spa services, beachfront property, golf and horseback riding. The property also features seven restaurants and bars for visitors to choose from. All-inclusive stays begin at $287/night.