Clearly, Sweden and the U.S. are two very different places.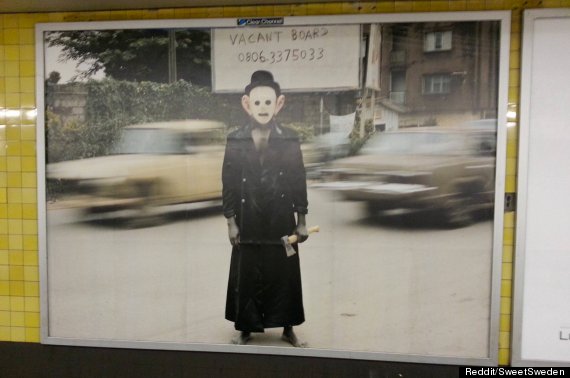 Oh, sorry, did you want to sleep tonight?
"I was waiting for a train to take me back to school, when I saw this," Rongedal told HuffPost. "It gave me the creeps."
Also on HuffPost:
Two-headed animals and other bizarre creatures
SUBSCRIBE AND FOLLOW
Get top stories and blog posts emailed to me each day. Newsletters may offer personalized content or advertisements.
Learn more