When Eileen Remedios realized her bike had been stolen, she didn't let her anger get the best of her.
"I was feeling quite cross," the 55-year-old nurse from England told the Daily Mail. "I thought, 'Why would someone want to take my old bike?' I thought maybe someone was drunk and had borrowed it."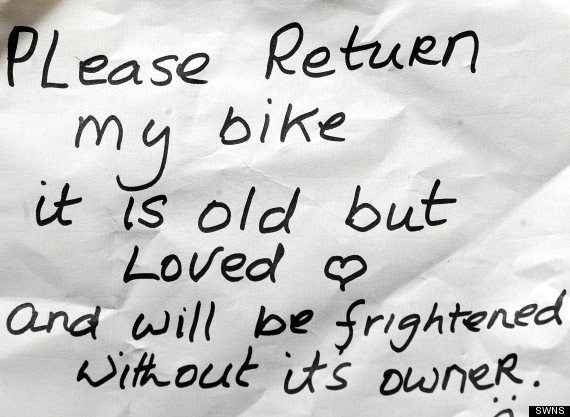 Her plan worked. The thief returned her bike, the keys to its lock, and left an apology note. The person even provided a brand new lock.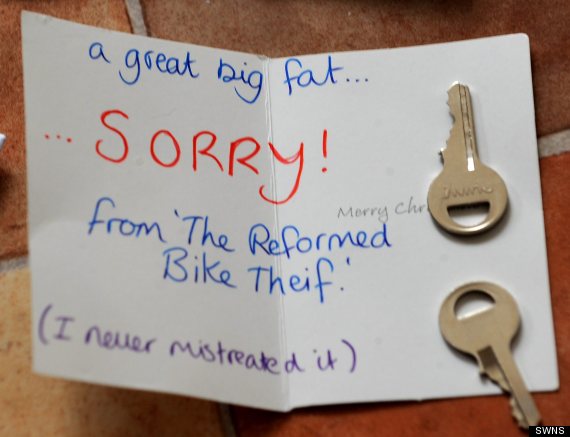 The story could have stopped there, but Remedios wasn't done. She returned to the lamppost and in an astonishing act of kindness, left a thank you note.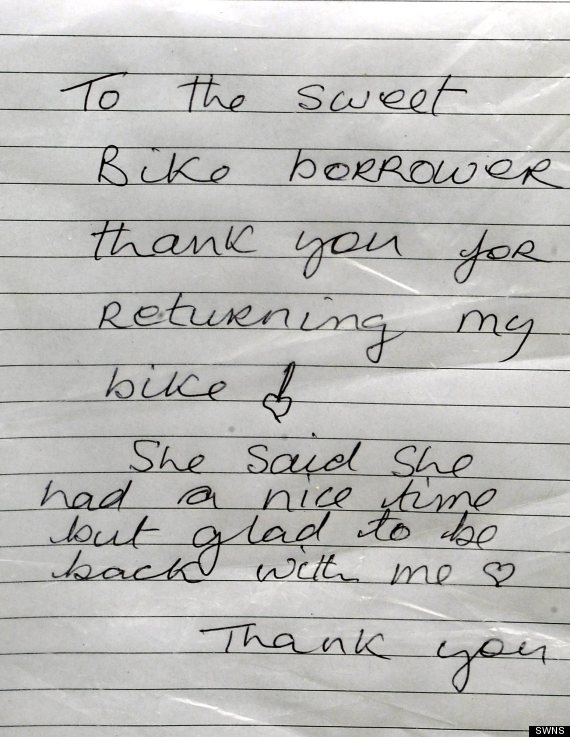 "The note certainly worked and I wanted to share a good story with a nice ending," Remedios told the Daily Mail. "Who am I to question why, but I am delighted to have my old blue bike back with me... It really has restored my faith in humanity."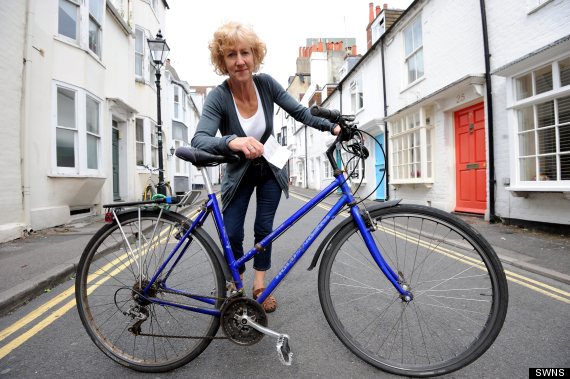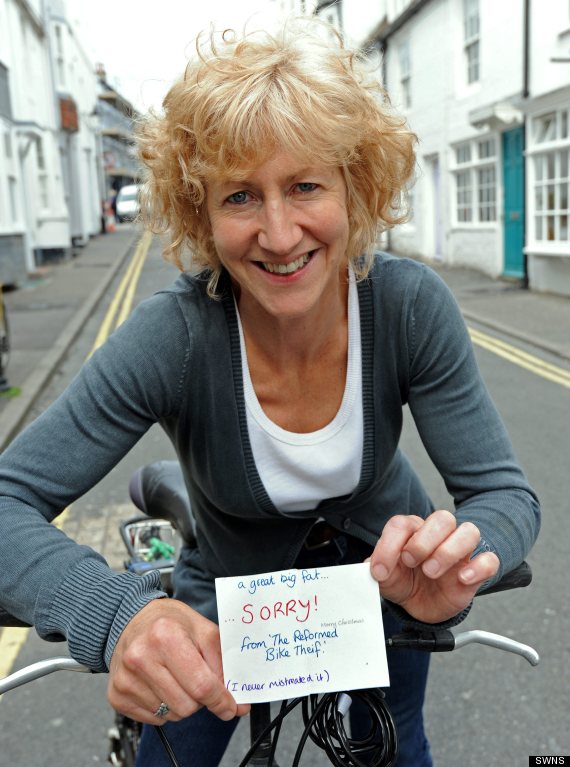 Also on HuffPost:
The Most Heartwarming Thank You Notes To The Police
SUBSCRIBE AND FOLLOW
Get top stories and blog posts emailed to me each day. Newsletters may offer personalized content or advertisements.
Learn more