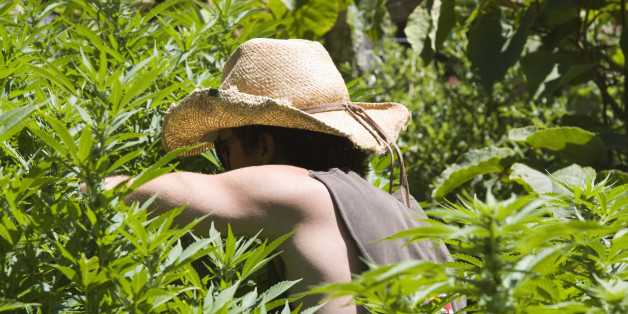 A couple of enterprising agrarians took up the yeoman spirit when they cultivated a plot on the grounds of the Frontier Culture Museum of Virginia, a state-owned venue which normally hosts exhibits about the farming practices of early America.
However this more contemporary showing -- an impressive marijuana crop in a state where such a thing is not legal -- proved problematic.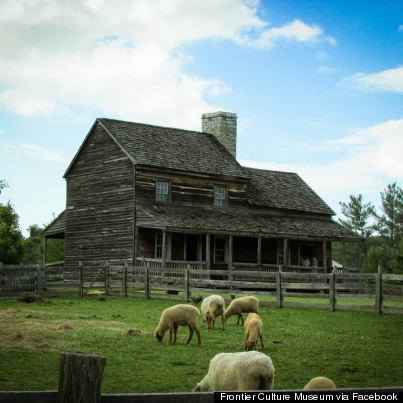 Last week, Matthew Meissinger pleaded guilty to pot charges in the Augusta County General District Court. He was given probation and will lose his driver's license for six months, according to The News Virginian, which reports that fellow green thumb, Harold Morris III, also pleaded guilty in August.
Meissinger and Morris' stash was discovered by police officers on a bowhunting trip, who found nine large plants, "fertilizing agents, fencing, wooden stakes and watering bucks," along with a bounty of other incriminating goods last fall, Trooper D.E. Tyree said at the time in an affidavit.
The two men were tracked by surveillance. A later check of a trailer they were staying in about a quarter-mile from the marijuana plant site revealed additional drugs.

Tyree said a large amount of marijuana and hallucinogenic mushrooms were found inside the trailer on Beaver Creek Road.

The combined amount of marijuana found between the plants and the trailer was "pounds," Tyree said.

Other evidence taken from the trailer included hypodermic syringes, smoking devices, a glass tube smoking device and 12 mason jars in a pressure cooker.
According to WVIR-TV, Tyree said that a special agent with 10 years' experience "claims that was the biggest plants he'd seen outside growing."
This is not the museum's first brush with the law. In August, its former marketing and sales director, Michael L. Sutton, pleaded guilty to using a state-issued credit card to run up more than $34,000 worth of baseball caps, trophies and other goods. Sutton's lawyer said these goods were purchased for a youth baseball team.
Also on HuffPost:
Legal Marijuana Across The U.S.
SUBSCRIBE AND FOLLOW
Get top stories and blog posts emailed to me each day. Newsletters may offer personalized content or advertisements.
Learn more