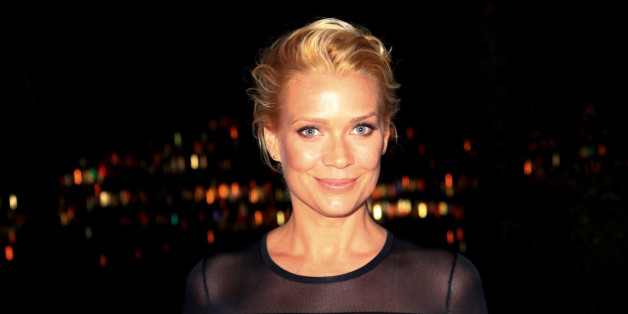 "Dumb and Dumber To" has cast former "Walking Dead" star Laurie Holden alongside stars Jim Carrey and Jeff Daniels, this according to Deadline.com.
Currently in the early stages of production, "Dumb and Dumber To" will also feature Steve Tom and Rachel Melvin, according to The Hollywood Reporter. Both THR and Deadline.com reported that Holden will play a character named Adele Pichlow in the film, the wife of a doctor who also engages in mischievous shenanigans at the expense of Carrey and Daniels' characters of Lloyd Christmas and Harry Dunne. (Deadline.com called Holden the female lead, but THR stated that she was not.)
In addition to her role in "The Walking Dead," Holden has also appeared in television shows including "The Shield" and "The X-Files" and films such as "Fantastic Four" and "The Mist." The part in "Dumb and Dumber To" will have Holden reuniting with Carrey, as the two actors both starred in 2001's "The Majestic."
SUBSCRIBE AND FOLLOW
Get top stories and blog posts emailed to me each day. Newsletters may offer personalized content or advertisements.
Learn more