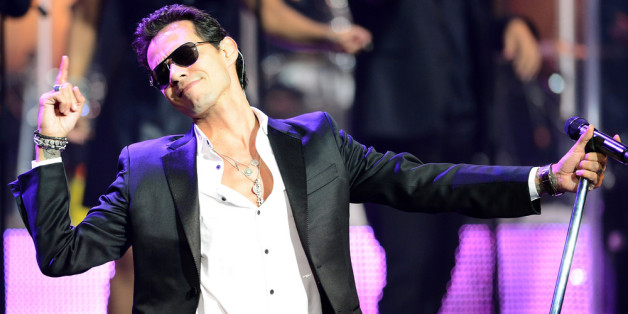 The New York-born superstar has won the hearts of millions with his hits -- the musical legacy took a 10-year hiatus from Salsa that ended in July, when he released "Marc Anthony 3.0." The first single off the album, "Vivir Mi Vida," rocketed up the charts and Anthony marked his return to Salsa with a World tour and several television appearances.
Over the years, Marc has given us classics like "I Need To Know" and "You Sang To Me," but it's some of his Salsa classics that can still get us up off our chairs and onto the dance floor.
In celebration of the Boricua's 45th birthday, here are Marc Anthony's greatest hits:
Marc Anthony's Greatest Hits
SUBSCRIBE AND FOLLOW
Get top stories and blog posts emailed to me each day. Newsletters may offer personalized content or advertisements.
Learn more