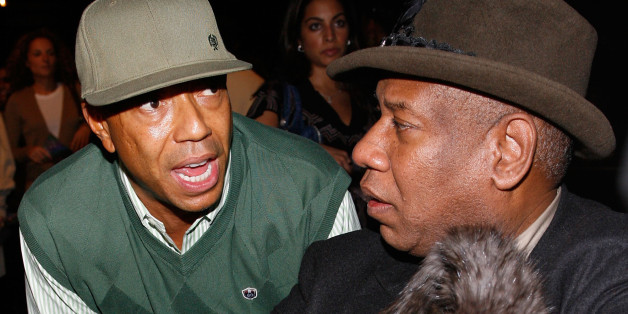 In case you missed it, Andre Leon Talley and Russell Simmons are engulfed in a fashion-fueled feud.
"I don't think Russell Simmons should be seated on anybody's front row this week after having done that disgusting Harriet Tubman sex tape," André said. "He is a man of great achievement. He is a great philanthropist -- why would he think it would be an honorable thing to do? He said he thought it was funny. That is not funny, it is outrageously disrespectful to the legacy and history of Harriet Tubman and to the struggle."
We weren't fans of the Harriett Tubman video either, and Russell did apologize for the distasteful tape, but does he deserve to be Fashion Week-shamed for the snafu? The 55-year-old mogul doesn't seem to think so and he launched a Twitter rant directed at André to prove it.
Im really sincerely sorry @andreleontally. Fyi ive done more for blacks in fashion and gay rights then you, can i get a break/ seat ?
Where were u on marriage equality @ gay pride, dont ask dont tell? Did u help change fed policy LAST WEEK on mandatory minimum sentencing
I earned my seat take off the fur coat amd sit down
Looks like Russell might have a few strong points to put ALT in his place. We'll just have to wait and see if the larger-than-life fashionisto fires back.
Here's a look at all the celebrities that were perched front row at Fashion Week, including Russell Simmons!
New York Fashion Week: The Front Row
SUBSCRIBE AND FOLLOW
Get top stories and blog posts emailed to me each day. Newsletters may offer personalized content or advertisements.
Learn more