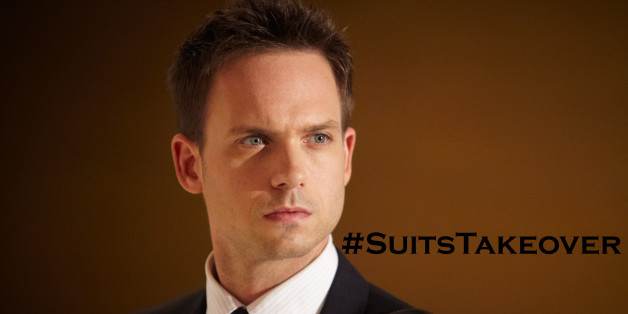 Follow @HuffPostTV on Instagram now to see some fun shots from @halfadams, including a tease or two about the midseason finale.
#SuitsTakeover On Instagram
Tell us: What kind of cliffhangers do you think are in store on "Suits"?
Here's USA's official description of the "Suits" midseason finale, titled "Stay":
An old nemesis returns to complicate the Pearson Darby negotiations and put Harvey and Scottie on opposite sides once again. Meanwhile, recruiting a new hire puts Louis in Sheila's crosshairs, and Mike and Rachel find themselves in Jessica's crosshairs.
"Suits" midseason finale airs Tues., Sept. 17 at 10 p.m. ET on USA.
SUBSCRIBE AND FOLLOW
Get top stories and blog posts emailed to me each day. Newsletters may offer personalized content or advertisements.
Learn more