Breastfeeding isn't what you'd expect to see in the glossy pages of Vogue, but the Dutch edition of the style bible has decided to broaden its scope of fashion fantasy.
Printed in the October 2013 issue of Vogue Netherlands, an Erwin Olaf-lensed shoot features model Ymre Stiekema posing topless in a Vermeer-esque scene while nursing a baby. The accompanying photos in the feature, entitled "The Master & the Girl," depict Stiekema in similar garb with modern updates, like oversized headphones and a knit cap.
Ready to ring the controversy alarms? Hold tight for now. Sure, Time's infamous breastfeeding cover sparked debate last year about extending the practice and added fuel to the "mommy wars" fire. But Angelina Jolie's personal breastfeeding snaps, which covered W magazine back in 2008, were met with a much more peaceful reception. Plus, Vogue Netherlands has dipped its toes into controversy before -- its blackface shoot upset the Twittersphere back in April. This latest attention-grabber doesn't seem quite as contentious.
So tell us: Is this breastfeeding photo likely to spark scandal? Or is it just another beautiful photo in a fashion magazine? See the photo in question along with a couple more from the same shoot below.
NSFW PHOTOS: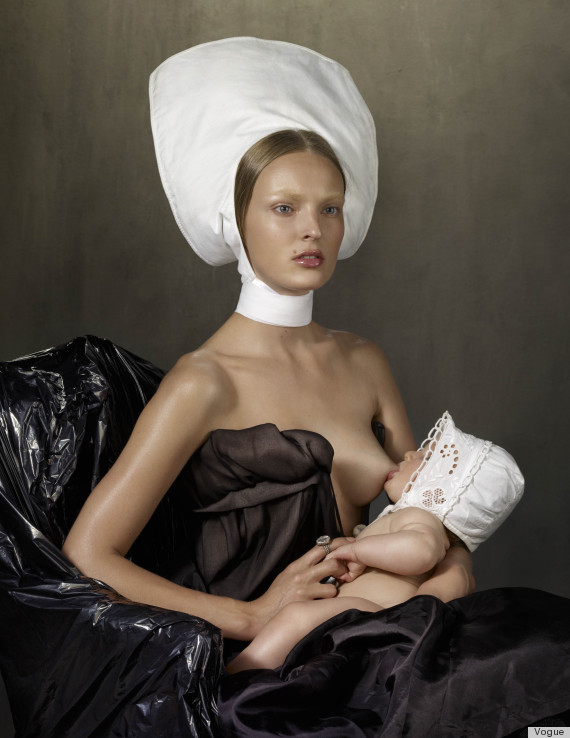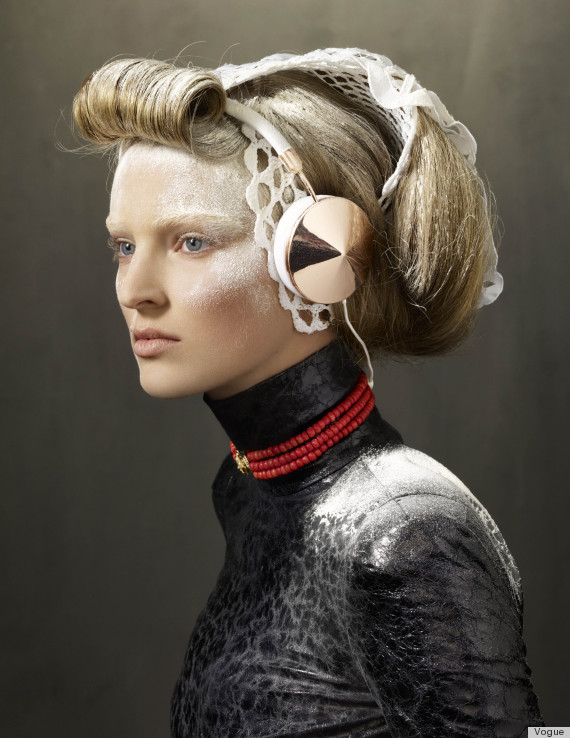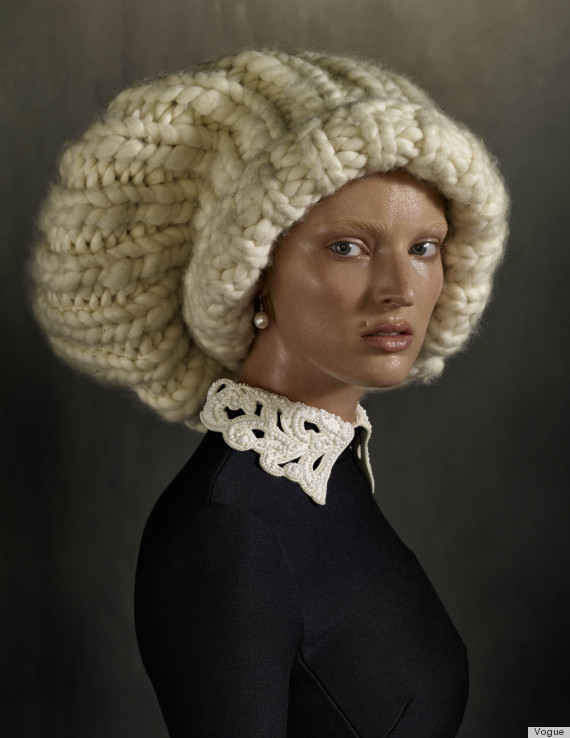 Why not?
Loading Slideshow
Miranda Kerr

<a href="http://www.nypost.com/p/news/local/manhattan/kerr_busty_secret_83lErsT3j9NBHyJpz8PClK#ixzz1d27OIiU7" target="_hplink">Miranda</a>: "I'm still breast-feeding. I'm pumping, and it's going well." (Getty photo)

Angela Lindvall

<a href="http://celebritybabies.people.com/2006/07/30/model_moms_in_v/" target="_hplink">Angela</a> was photographed breastfeeding her son in the August 2006 issue of <em>Vogue</em>. (Getty photo)

Heidi Klum

<a href="http://www.usmagazine.com/celebrity-body/news/heidi-klum-sending-underwear-to-seal-for-valentines-day-201092" target="_hplink">Heidi</a>: "I never looked at breastfeeding in terms of, 'This is something that helps me.' Breastfeeding helps my child. The after effect: yes, you lose your weight in a normal manner." (WireImage photo)

Jourdan Dunn

<a href="http://www.blacktating.com/2011/03/model-jourdan-dunn-breastfeeding-mom.html" target="_hplink">Jourdan</a>: "I was loving my new body so much I was trying my hardest to keep the baby weight on! I breastfed for nine months though and people say breastfeeding helps you lose weight." (Getty photo)

Eva Herzigova

<a href="http://celebritybabies.people.com/2007/07/27/introducing-geo/" target="_hplink">Eva</a>: "I now have 10 pounds more than before -- and most of them seem to be in my breasts! I'd love to keep the extra weight in this place! Right now, I try to eat a lot of fatty foods, because I believe this is good for my milk." (Getty photo)

Gisele Bundchen

Gisele: "My intention in making a comment about the importance of breastfeeding has nothing to do with the law. It comes from my passion and beliefs about children." (Getty photo)

Adriana Lima

Adriana: "I did breastfeed, but for me it did not make me lose weight. Every woman is different....so just stick with your beliefs and as long as you try your best, that's what matters." (Getty photo)

Arizona Muse

<a href="http://fashion.telegraph.co.uk/columns/kate-finnigan/TMG9173997/Arizona-Muse-the-model-mum-sweeping-the-catwalks.html" target="_hplink">Arizona:</a> "You just have to give your body time. You can't have a three-month-old baby and think, 'That's it for me.' I tell mothers that you have to wait a whole year before you start judging your body, before you start working on it. Just give yourself a whole year of rest. And breastfeed. I'm a big advocate of breastfeeding." (AFP photo)
Want more? Be sure to check out HuffPost Style on Twitter, Facebook, Tumblr, Pinterest and Instagram at @HuffPostStyle.