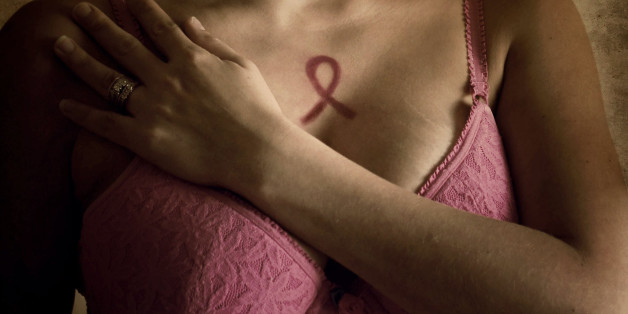 By Lauren Cahoon Roberts, Contributing writer
Published: 09/16/2013 09:12 PM EDT on LiveScience
"If Angelina Jolie did it, shouldn't I do the same?" This is a question breast-cancer doctors and surgeons are increasingly encountering in their practice, in the wake of Jolie's revelation earlier this year that she chose to have both her breasts removed due to her high risk of developing breast cancer.
Now, a new study shows that even before Jolie's surgery, many women under age 40 who were diagnosed with breast cancer in one breast were having their other breast removed as well, despite the fact that removing the healthy breast does not improve survival rates for most women.
"This trend has been most pronounced among the youngest women with breast cancer," said Shoshanna Rosenberg, a researcher at Harvard School of Public Health in Boston. "Because of this trend, we sought to better understand why the youngest women -- those diagnosed at age 40 or younger -- were deciding to have this surgery."
The survey included 123 women under age 40 who had breast cancer in one of their breasts and chose to have both breasts removed in a procedure known as contralateral prophylactic mastectomy (CPM).
"These women overestimate the benefit of having this surgery, as CPM does not affect these outcomes," Rosenberg said.
The study authors contacted these women two years after surgery, asking questions regarding their decision making, knowledge, risk perception and breast-cancer worry in order to determine the key reasons these women decided to remove both breasts.
The top reasons for undergoing CPM -- to reduce their risk of getting cancer again, improve survival and have peace of mind - were given despite the fact that women are directly informed by their doctors and surgeons that there's no evidence in the scientific record that removing a healthy breast improves health outcomes.
"This is a discussion I have with every under-40 breast-cancer patient," said Dr. M. Catharine Lee, a surgical breast oncologist at the Moffitt Cancer Center in Tampa, Fla. "It's always going to come up, especially in light of the recent media fluff."
"I inform [patients] very plainly that this isn't likely to improve survival, and women still want to have the breast removed," said Dr. Marissa Howard-McNatt, a surgical oncologist at Wake Forest University Baptist Medical Center in North Carolina. "It is a fear factor that's driving them; it truly is a fear of recurrence -- they specifically say, 'I don't want to go through this again.'"
Women who have mutations in the breast-cancer genes BRCA1 and BRCA2 are more accurate in assessing their risk of getting cancer again, which is as high as 65 percent for those with BRCA1 mutations and 45 percent for those with BRCA2 mutations, the researchers said.
Jolie has BRCA1, which she stated in her New York Times op-ed drove her decision to undergo a mastectomy.
Yet the majority of women with breast cancer do not carry these genes and overestimate their chance of getting cancer again. Moreover, about 72 percent of the women surveyed said they recognized that the procedure probably would not extend their life, an illogical phenomenon that puzzled the researchers.
"In future work, we hope to more comprehensively investigate this discordance," Rosenberg said.
Both Lee and Howard-McNatt said that they caution all patients without known mutations against getting CPM, yet will perform the surgery anyway, due to the patients' demands.
Despite these downsides, 90 percent said they would definitely choose to do the surgery again, indicating that the peace-of-mind element factored largely into their decision.
"You can't blame somebody for thinking, 'If I'm so unlucky as to get breast cancer under the age of 30, who's to say I won't get it again?'" Lee said.
Still, she said she doesn't believe CPM is the right route for most patients. "While all patients deserve a balanced discussion, the benefits still do not necessarily outweigh the risks."
Copyright 2013 LiveScience, a TechMediaNetwork company. All rights reserved. This material may not be published, broadcast, rewritten or redistributed. ]]>
Also on HuffPost:
10 New Breast Cancer Findings
SUBSCRIBE AND FOLLOW
Get top stories and blog posts emailed to me each day. Newsletters may offer personalized content or advertisements.
Learn more