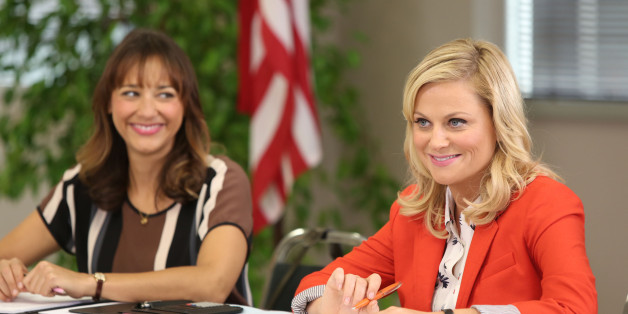 "Hey! How's it going? The last time you were here Rashida was in her cowgirl outfit, right? I always remember the good times," Amy Poehler laughed. As always, she was in an especially giving mood when Vulture visited the set of "Parks and Recreation" last week. (Look for our story about the upcoming sixth season soon, but in brief: Leslie's not getting recalled from office without a fight!) So we took the opportunity to ask about her role in the new Anchorman movie and her plan to keep Rashida Jones on the show, and -- the most burning of questions -- what she looks for in a best friend.
SUBSCRIBE AND FOLLOW
Get top stories and blog posts emailed to me each day. Newsletters may offer personalized content or advertisements.
Learn more