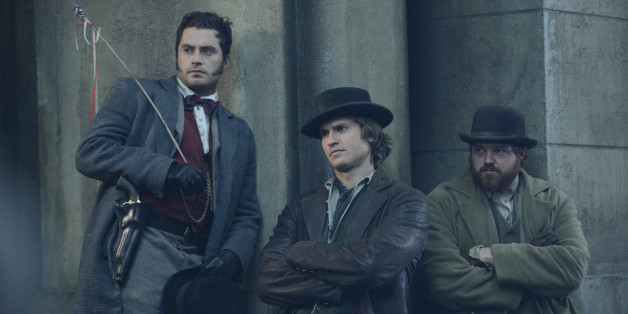 "'Copper' has been a fascinating and exciting experience for everyone involved" BBC America general manager Perry Simon said. "The opportunity to work with Tom Fontana, Barry Levinson, Will Rokos, Thomas Kelly and the extraordinary cast and crew on this journey is one that we are extremely proud of. Their vision to re-tell the immigrant experience through the melting pot of New York City was an original and fresh idea that melded well with the essence of BBC America's programming. After 23 episodes, with Lincoln dead and the nation starting to heal, it seems a fitting moment to conclude this American story."
"Copper" featured Tom Weston-Jones, Kevin Ryan, Anastasia Griffith and Donal Logue, Alfre Woodard and Billy Baldwin in Season 2.
For more, click over to THR.
The series finale will air on Sunday, Sept. 22 at 10 p.m. ET on BBC America.
SUBSCRIBE AND FOLLOW
Get top stories and blog posts emailed to me each day. Newsletters may offer personalized content or advertisements.
Learn more