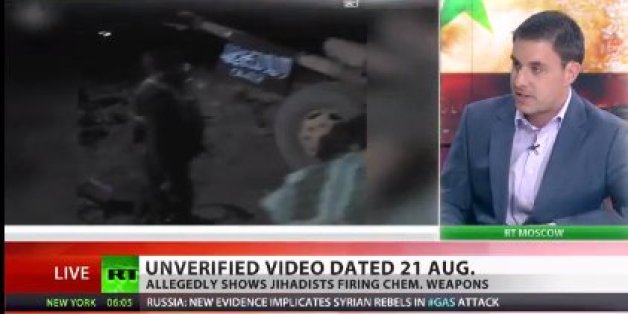 On Wednesday, August 21, Russia's global cable-news network got ambushed.
James Kirchick, a Foreign Policy Initiative fellow and prolific freelancer, had been invited on to RT (formerly known as Russia Today) to talk about Bradley Manning. Kirchick, who is gay, had something else in mind: skewering a controversial Russian law that essentially makes it illegal to talk about homosexuality.
SUBSCRIBE AND FOLLOW
Get top stories and blog posts emailed to me each day. Newsletters may offer personalized content or advertisements.
Learn more