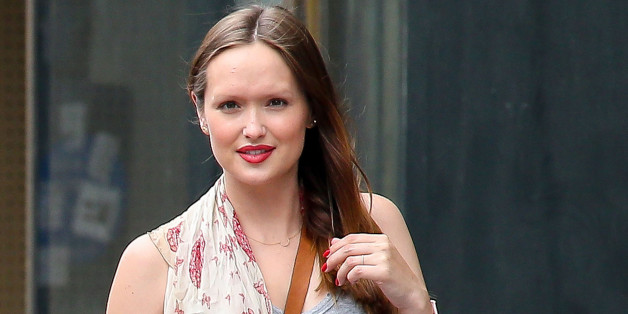 "Gossip Girl" star Kaylee DeFer and her musician boyfriend welcomed a baby boy this weekend.
Fitzpatrick was scheduled to play at 91x' 2013 X-Fest in San Diego alongside bands like Blink-182 and 30 Seconds to Mars, but had to cancel when his partner went into labor. The group posted a congratulatory message to the new dad on Saturday.
Congratulations to our partner in crime Fitz and our beautiful friend Kaylee on the birth of their beautiful son!! http://t.co/VG78Q2XgIu
The pregnancy was a surprise for the actress, 26, and her 43-year-old beau.
"We weren't planning on getting pregnant, so right now we're just enjoying being pregnant," she told Us Weekly in May. She added that the pregnancy came at a great time, however. "I've been thinking about venturing into new creative outlets. Mostly writing, still in the acting genre. I have a lot of time on my hands. I've been wanting to take a break, and now I can do the things I didn't have a chance to do before."
SUBSCRIBE AND FOLLOW
Get top stories and blog posts emailed to me each day. Newsletters may offer personalized content or advertisements.
Learn more