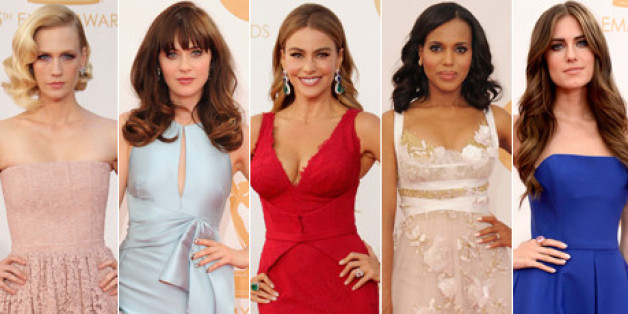 En los Premios Emmy 2013 vimos lluvia de colores en la alfombra roja. Desde pálidos, hasta oscuros, desde sólidos a estampados. El brillo tampoco pudo faltar en este evento, tanto en vestidos completos como el de Heidi Klum, o en delicadas aplicaciones.
Mira los vestidos que desfilaron los famosos por la alfombra roja de los Emmy Awards y no olvides votar en la galería de fotos.
Premios Emmy 2013: Moda en la alfombra roja
SUBSCRIBE AND FOLLOW
Get top stories and blog posts emailed to me each day. Newsletters may offer personalized content or advertisements.
Learn more