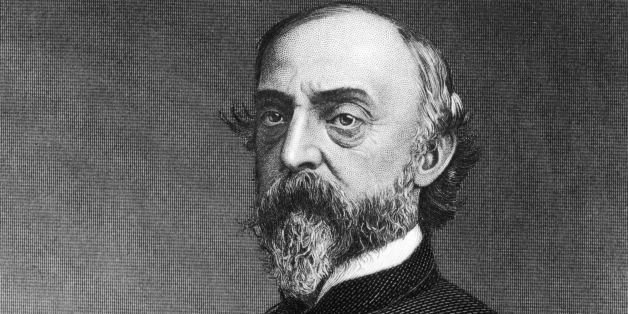 What connection is there between the battle of Gettysburg, Hispanic Heritage and citizenship? Only a surprising twist of historical fate, of chance, and little else but it shows that one event leads to another and to that we never know how things will turn out.
Richard Worsom Meade (1778-1828) was a merchant and businessman who ended up in Spain when this country was at a low ebb in its historical tack.
He arrived in Spain in 1800 and was able to make a successful career and lots of money, to the point that he funded several Spanish Government Agencies. He became a prominent figure in Spain, in the city of Cádiz, in the southernmost part of the Peninsula. He was able to represent the American navy before the Court and later, supposedly, was appointed Consul of the United States of America in that Andalusian city.
He married a foreign-born lady in that city with whom she had offspring. Due to Napoleon's French Army's invasion of Spain, Mr. Meade's fortunes reversed and had to return to Philadelphia where he died in 1828 leaving the family behind and in dire financial straits.
The victor of the Battle of Gettysburg
The couple were well-established in their adopted city of Cádiz where they had several children, one of them was born in the barrio de San Carlos in December 31, 1815 and baptized –the family was Catholic- in the Iglesia del Rosario on the 8th of January 1816. The boy's name was George Gordon Meade, later known as Major General Meade, the victor of the Battle of Gettysburg.
The family moved back to Philadelphia, Pennsylvania, and George entered a military academy. The rest is history.
Tom Huntington has written a book on General Meade entitled Searching for George Gordon Meade: The Forgotten Victor of Gettysburg, still in print. This forgotten victor of that famous battle and the ensuing address that President Abraham Lincoln delivered on the battlefield in commemoration of the dead, is almost an obscure historical figure. Most biographies of him fail to mention the city of his birth, the fact that he had been born Spanish, in a typical city of Andalucía.
The failure to mention his foreign birth should not escape us because it was the cause of controversy during his lifetime. Whether he was or not a citizen of the United States was an issue at the time. Brooks D. Simpson says:
"What… people overlook is that there was some discussion about George G. Meade's citizenship status back in 1863 when he was named to command the Army of the Potomac in June 1863. You see, Meade was born in Cadiz, Spain, in December 31, 1815. His father, Robert W. Meade, was serving at the time as the US consul there." ("George Gordon Meade's Birther Controversy," May 18, 2013).
Doubtless he was a citizen of Spain, having been born in that country, like his brothers, of course. The question is: did his father formally register him at the Embassy of the United States in Madrid? Was his father actually a bona fide Consul of the United States? Was he in reality a spy for the U.S. Navy, as some say?
Hispanic Heritage of George Gordon Meade
Years later we are still debating who is a U.S. citizen, just as one hundred and fifty years ago. In a letter to the Editor of the New York Times on General Meade's citizenship, in 1863, someone wrote: "Act of Congress of 14th of April, 1802, says that the children of citizens of the United States shall, though born out of the limits and jurisdictions of the United States, be considered as citizens of the United States." Still, the controversy lingers.
Be it as it may, the fact remains that the general who won the Battle of Gettysburg over General Lee was a Hispanic who never renounced his citizenship of origin, no matter the attempts to hide that historical and biographical fact. A gaditano a hero in Pennsylvania.
SUBSCRIBE AND FOLLOW
Get top stories and blog posts emailed to me each day. Newsletters may offer personalized content or advertisements.
Learn more