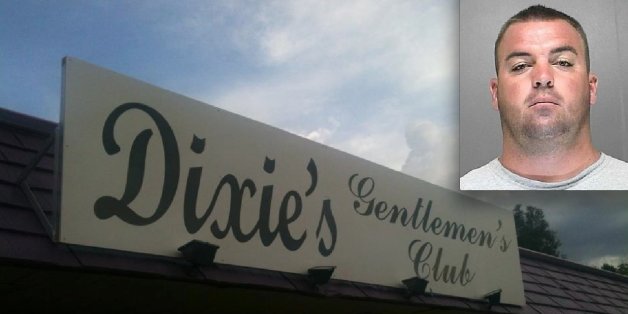 If three's a trend, then Floridians really really like to leave their children alone while they party at the strip club.
Meet 25-year-old Jordan Caraway, our most recent alleged pole addict. The DeLand man is accused of leaving a 3-year-old child alone in his pickup truck at 1 a.m. Sunday, while he boozed inside Dixie's Gentlemen's Club.
Witnesses say he was inside for 30 minutes before an employee spotted the child and called sheriff's deputies. Caraway claimed he left another guy to watch the child, but the babysitter also apparently got wooed by Dixie's dancers, according to the Orlando Sentinel. He was reportedly inside the strip club, too.
Caraway was arrested and taken to Volusia County Branch Jail, but he's just a drop in the alleged bad dad bucket:
There's Kenneth Rowe, 26, who was reportedly wasted when he walked into a Daytona Beach liquor store and asked the clerk to watch his baby boy. Then he allegedly went next door to the Shark Lounge for a lap dance or two.
Edward Condry Jr., of Fort Myers, is accused of leaving his toddler alone in the car while hanging out at a strip club in Tampa. At about 2 a.m., a manager at the club heard crying coming from Condry's car. It was Condry's 1-year-old.
Maybe it's time for late-night daycare centers at strip clubs in Florida? Discuss.
SUBSCRIBE TO & FOLLOW BREAKING ALERTS
Never miss a thing. Sign up for up-to-the-minute breaking news alerts delivered straight to your inbox. Learn more