Hopefully, the couples featured in Russian photographer Jana Romanova's series, "Waiting," enjoyed their 40 winks. They probably haven't slept so soundly since their babies arrived.
Romanova's project shows 40 expecting couples resting in the wee hours of the morning -- and is, in a way, the opposite of those flickering time-lapse videos that shoot across the Internet, reducing months and months of waiting to mere minutes. Each picture is a prolonged, literally pregnant pause, freezing partners and their imminent arrivals in moments of unselfconscious calm.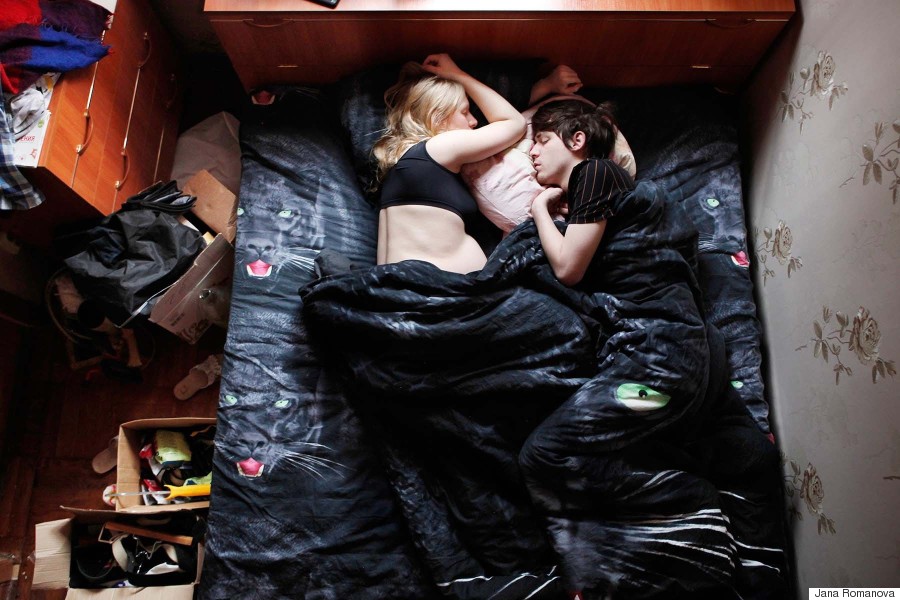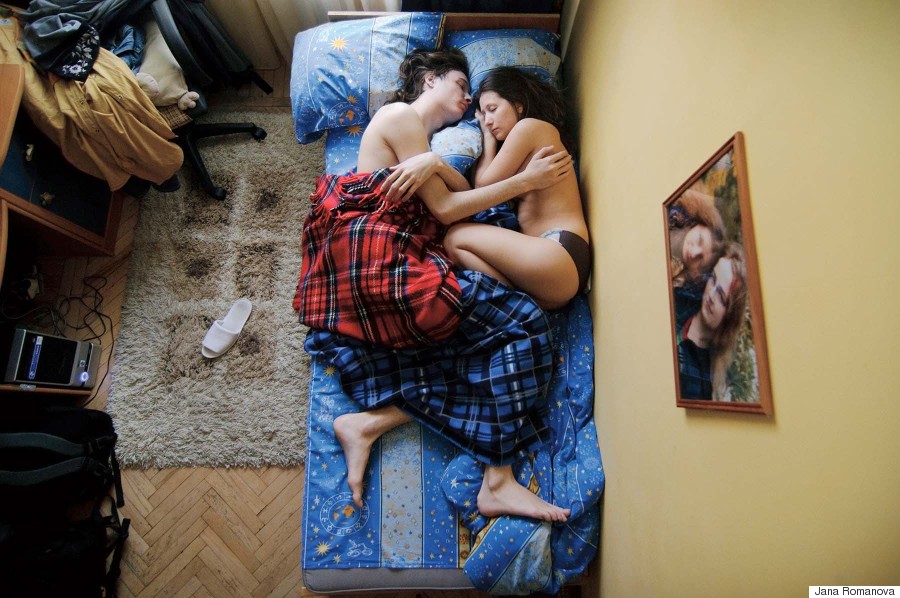 Romanova hoped that she would be able to "avoid any posing" by capturing the couples -- and others she recruited on social media -- asleep, she told HuffPost in an email. In the end, she concluded: "there is nothing 'true' that I can find in poses of sleeping people, it's just a matter of comfort, especially for pregnant women."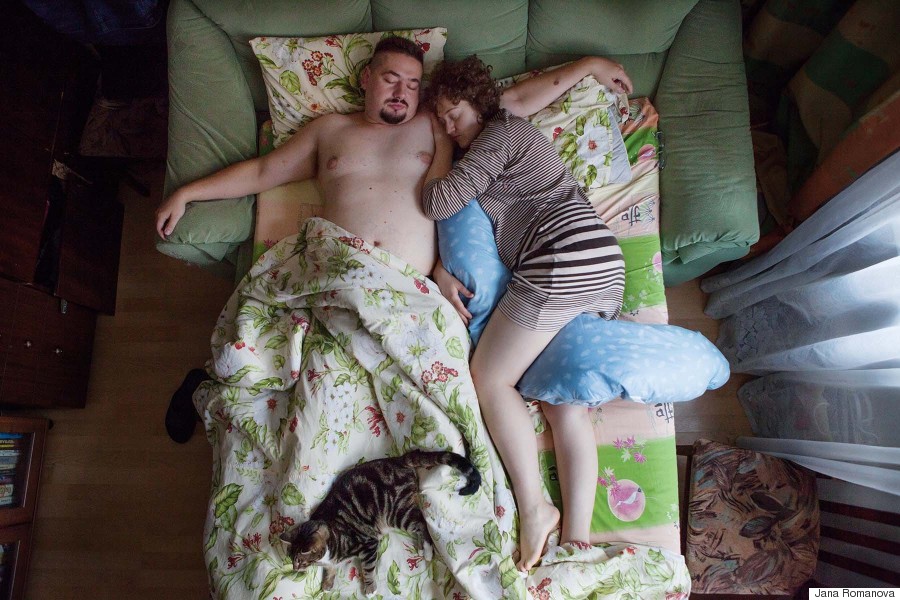 Another thing she discovered, looking down from atop her ladder: "people sleep in amazing poses, sometimes they even look like [they're] flying."
Romanova told Vice in 2012 that she was thinking of revisiting her subjects and taking family portraits after a decade, to see how changes in post-Soviet Russian society would impact the country's growing families.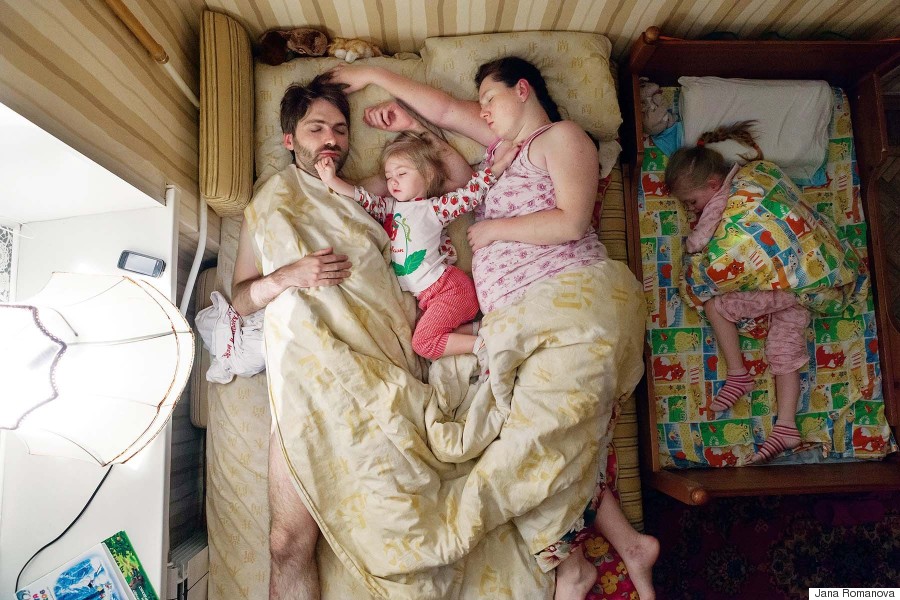 Until then, we're enjoying "Waiting."
Update: The photographer is running a crowdfunding campaign to publish her series in a photo book. She is currently accepting donations and pre-order requests.
Also on HuffPost:
Pregnancy Time Lapse Videos