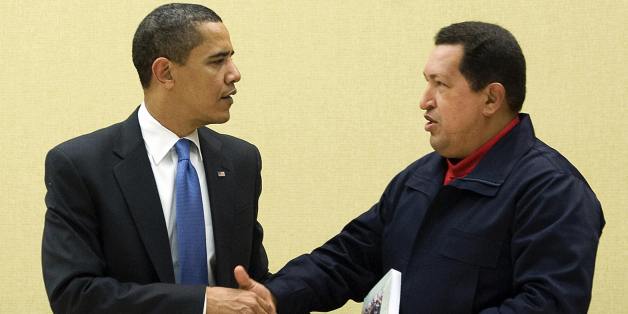 As The New York Post's Kate Sheehy theorizes, Iranian President Hassan Rouhani may have caught a lucky lifesaving break when he didn't end up shaking hands with Obama while in New York for the United Nations' General Assembly, as a bunch of other world leaders who have clasped hands with the president have met untimely fates and grave misfortunes:
Two years after Obama shook hands with Libyan dictator Moammar Khadafy at the G-8 summit in Italy in 2009, Khadafy was dead, tortured and killed by foes after a 42-year reign of terror.

In May 2011, Obama shook hands with Venezuelan President Hugo Chavez at the Summit of the Americas in Trinidad — and just this past March, the communist leader died of cancer.
Obama's Handshakes Around The World
SUBSCRIBE AND FOLLOW
Get top stories and blog posts emailed to me each day. Newsletters may offer personalized content or advertisements.
Learn more