Stacy London Dyes Hair Ombre, World As We Know It Ceases To Exist (PHOTOS)
Very few high-profile women commit to wearing their hair naturally, be it textured or gray. That's why we respect those who do all the more, like Stacy London, the "What Not To Wear" host whose style signature is a bold silvery streak.
Stacy's gray highlights have remained constant throughout her 10-year TV ascent. Until Tuesday, that is, when she showed her Twitter followers that it was time for a change:
Ok, kids. Get ready. Eek! RT @RitaHazan: @stacylondon says "Why choose blonde or brown when you can have both?" http://t.co/ebNYz2Ie8J

— Stacy London (@stacylondon) September 24, 2013
London's stylist Rita Hazan showed off the dye job on Instagram, a blonde-brown ombré that, thankfully, keeps Stacy's grays intact. What do you think of London's new look?
Stacy's new do:
Stacy's old do: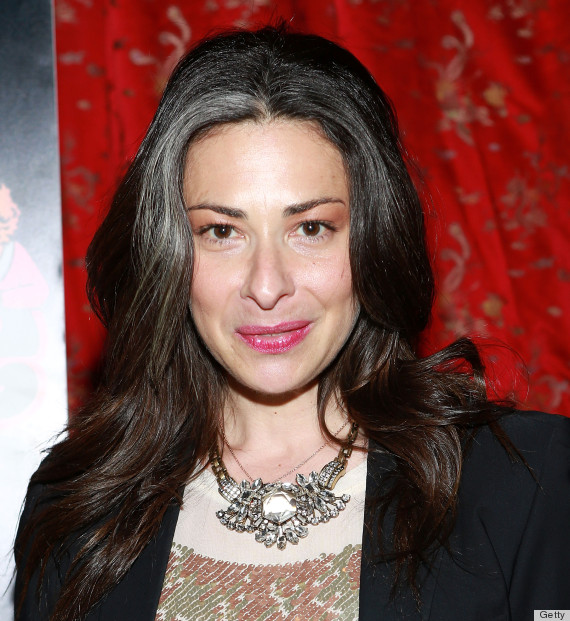 Variety is the spice of life:
Celebrities Who've Changed Hair Color
June 2013/January 2013

May 2013/February 2013

February 2013/October 2011

September 2004/February 2013

June 2013/August 2012

December 2012/February 2013

September 2012/January 2013

May 2013/January 2008

May 2012/February 2010

June 2013/December 2012

October 2012/March 2013

April 2004/May 2012

February 2012/March 2013

September 2007/February 2013

October 2012/March 2013

May 2013/May 2012

April 2012/February 2013 (CORRECTION: A previous version of this slide was incorrectly identified as Olivia Munn.)

March 2010/January 2013

March 2009/November 2012

February 2004/November 2012

April 2009/February 2012

May 2013/October 2011

January 2008/January 2013

September 2007/May 2010

April 2003/September 2011

January 2013/February 2013

February 2007/October 2012

February 2013/June 2008

December 2011/February 2013

February 2008/June 2010

May 2013/January 2009

July 2005/January 2013

May 2009/September 2012

July 2009/February 2012

February 2009/February 2013

June 2009/February 2013

Taking Jennifer Lawrence from blonde to brunette was a pricey process - one involving $30,000 worth of hair, to be precise. Linda Flowers, Head Hair Designer for The Hunger Games, reveals this, the origins of Effie's curls, and the story of Katniss's braid in our Q&A. From finger-curled wigs to Technicolor hues, the movie promises almost as much beauty inspiration as it does drama.
Want more? Be sure to check out HuffPost Style on Twitter, Facebook, Tumblr, Pinterest and Instagram at @HuffPostStyle.