Just the thought of dogs leaving us for that great big yard in the sky is enough to send us into ugly crying mode. The funeral for a police dog killed in the line of duty? Forget about it.
"The only thing he would ask for in return was a toy, a scratch under his chin, and the occasional 'good boy,'" said his human partner, Officer Chris Bezio, according to the Miami Herald. Watch the video below to see Max sent off with bagpipes, a poem, and all the pomp and circumstance any human would command.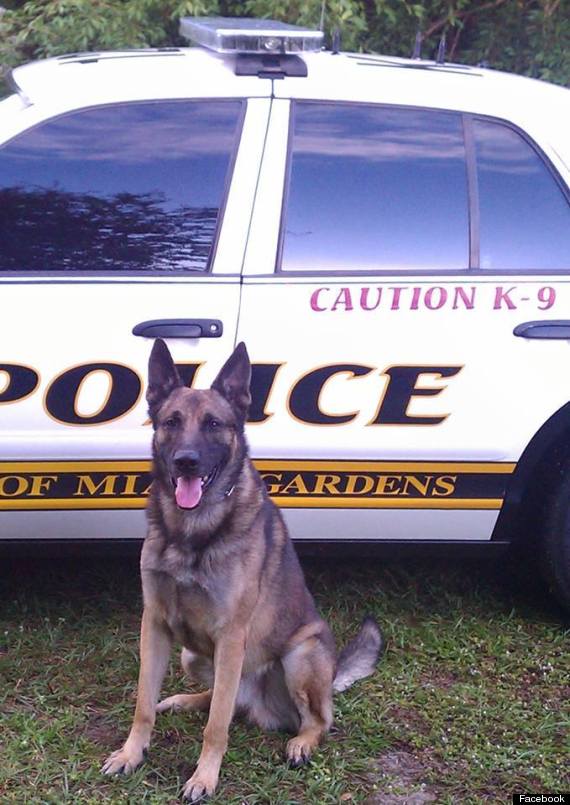 SUBSCRIBE AND FOLLOW
Get top stories and blog posts emailed to me each day. Newsletters may offer personalized content or advertisements.
Learn more