Lily Allen is back to black, guys!
The singer tweeted updates from the hair salon to her fans and followers yesterday, taking them through coloring (from brunette to jet black) and a major cut. Allen, whose prior hair was long enough to be put up in a bun, now sports a blunt bob.
How cute!
Aside from a new 'do, the mother of two and Miley Cyrus enthusiast has a new record set to come out next year. The 28-year-old promises it'll have a feminist, "empowering" vibe to it.
Allen four months ago: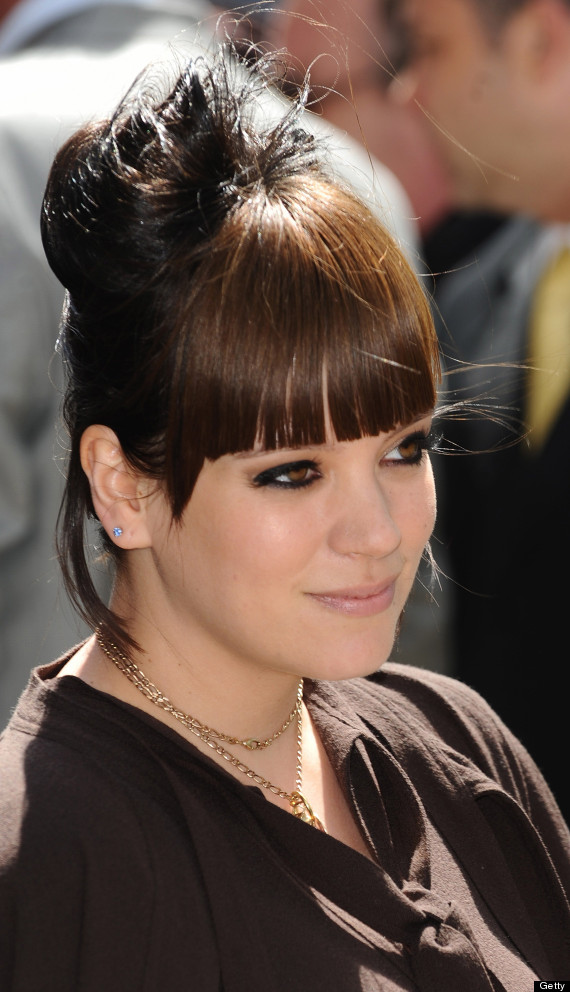 Also on HuffPost:
Loading Slideshow
Anna Kendrick

June 2013/January 2013

Anne Hathaway

May 2013/February 2013

Jessie J

February 2013/October 2011

Reese Witherspoon

September 2004/February 2013

Natalie Portman

June 2013/August 2012

Britney Spears

December 2012/February 2013

Jennifer Lawrence

September 2012/January 2013

Beyoncé

May 2013/January 2008

Agyness Deyn

May 2012/February 2010

Leigh Lezark

June 2013/December 2012

Kim Kardashian

October 2012/March 2013

Lindsay Lohan

April 2004/May 2012

Rihanna

February 2012/March 2013

Kristen Stewart

September 2007/February 2013

Zosia Mamet

October 2012/March 2013

Bonnie Wright

May 2013/May 2012

Olivia Wilde

April 2012/February 2013 (CORRECTION: A previous version of this slide was incorrectly identified as Olivia Munn.)

Emma Stone

March 2010/January 2013

Scarlett Johansson

March 2009/November 2012

Christina Aguilera

February 2004/November 2012

Mischa Barton

April 2009/February 2012

Cheryl Cole

May 2013/October 2011

Emily Blunt

January 2008/January 2013

Victoria Beckham

September 2007/May 2010

Madonna

April 2003/September 2011

Chloe Moretz

January 2013/February 2013

Cameron Diaz

February 2007/October 2012

Lily Allen

February 2013/June 2008

Katy Perry

December 2011/February 2013

Katherine Heigl

February 2008/June 2010

Nicola Roberts

May 2013/January 2009

Jessica Biel

July 2005/January 2013

Leighton Meester

May 2009/September 2012

Christina Ricci

July 2009/February 2012

Brittany Snow

February 2009/February 2013

Ashlee Simpson

June 2009/February 2013

Jennifer Lawrence's Expensive Hunger Games Hair-Dye

Taking Jennifer Lawrence from blonde to brunette was a pricey process - one involving $30,000 worth of hair, to be precise. Linda Flowers, Head Hair Designer for The Hunger Games, reveals this, the origins of Effie's curls, and the story of Katniss's braid in our Q&A. From finger-curled wigs to Technicolor hues, the movie promises almost as much beauty inspiration as it does drama.