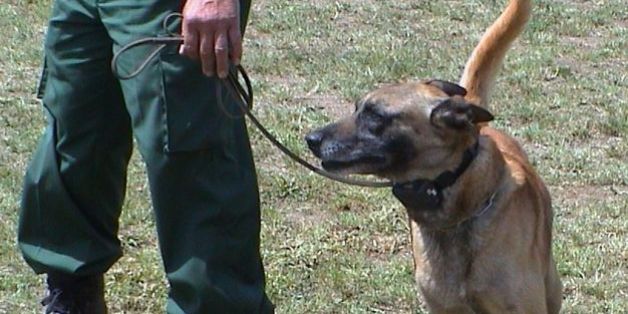 A Utah mom is facing charges of child abuse after she allegedly used a dog's shock collar to punish two of her adopted children, both of whom have special needs.
According to the Salt Lake Tribune, the 52-year-old woman, who has not been named, was charged Wednesday with "abuse or neglect of a disabled child, a third-degree felony, as well as abuse of a vulnerable adult, child abuse and tampering with a witness, which are misdemeanors."
The accused, who lives in Mendon, Utah, has nine adopted kids.
"[The woman's 17-year-old daughter ] explained her mom put [the dog's shock collar] on her [arm] when she's acting up or when she hits one of her siblings," Deputy Cache County Attorney Andrew McAdams said, according to the Tribune. "She also disclosed that her 20-year-old brother, also a disabled adult, also adopted, that [their mother] puts it on him as well."
If convicted of the abuse, the woman could face up to five years in prison, CBS-affiliate KUTV reports.
This isn't the first time that a parent has been accused of using shock collars on his or her kids. In 2007, the Associated Press reported that a Tennessee man was arrested for allegedly raping and abusing his children. According to an police report obtained by the outlet, he shocked some of his kids "regularly with a dog shock collar he used to train hunting dogs."
Last year, a 15-year-old Georgia girl told authorities that her adoptive parents, Diana and Samuel Franklin, had forced her to sleep in a chicken coop and wear a shock collar. The girl said her parents had shocked her several times.
SUBSCRIBE TO & FOLLOW BREAKING ALERTS
Don't miss out — be the first to know all the latest and breaking news. Learn more