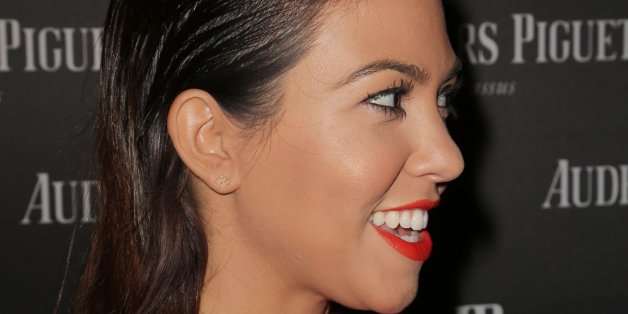 Kourtney Kardashian got a lot of things right when she showed up in Miami Beach over the weekend for a cocktail party celebrating LeBron James' new watch for Audemars Piguet: a short caped dress in neon flamingo, strappy heels, and a thick gold necklace. We're even down with the wet look hair she wore slicked back from her forehead and bearded accessory Scott Disick, who is sometimes sold separately.
But Kourtney, a word? That hair -- and Miami's humidity -- is better paired with a lot less spackle. Let your real skin glow! We promise, you'll still look great.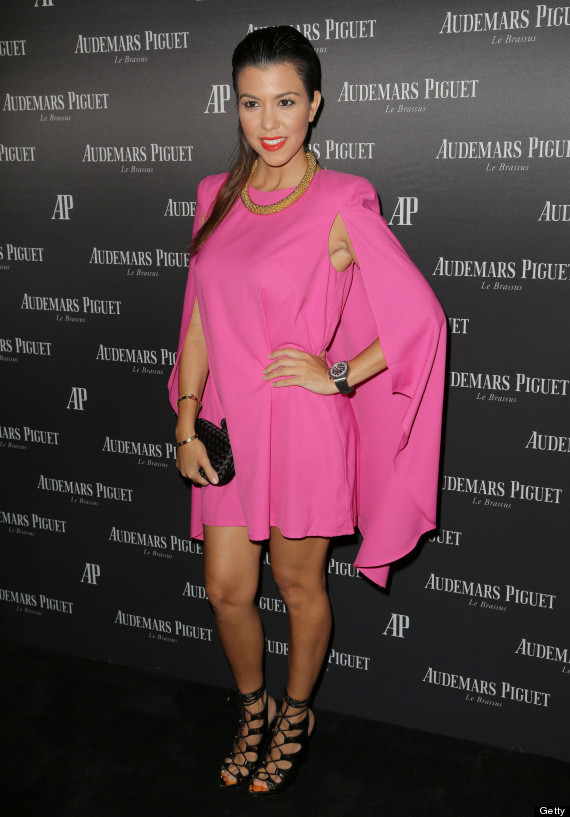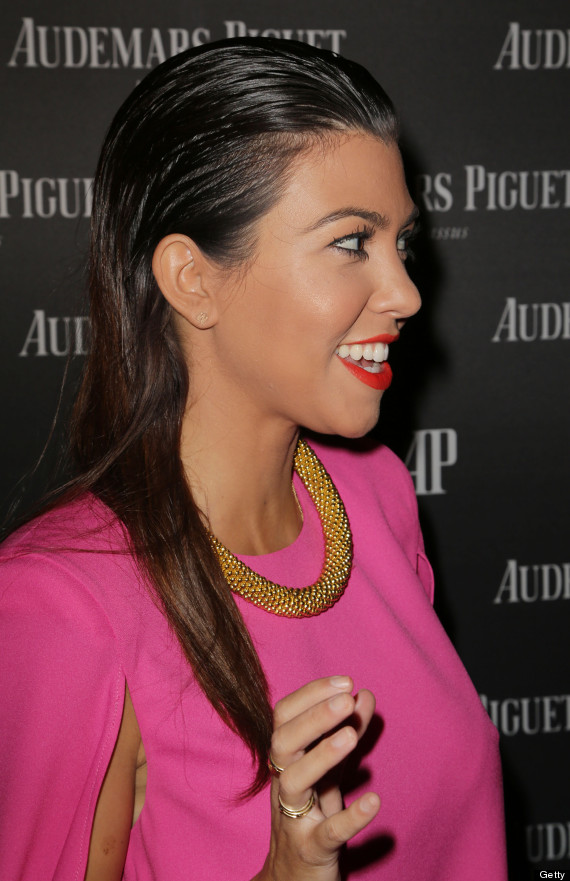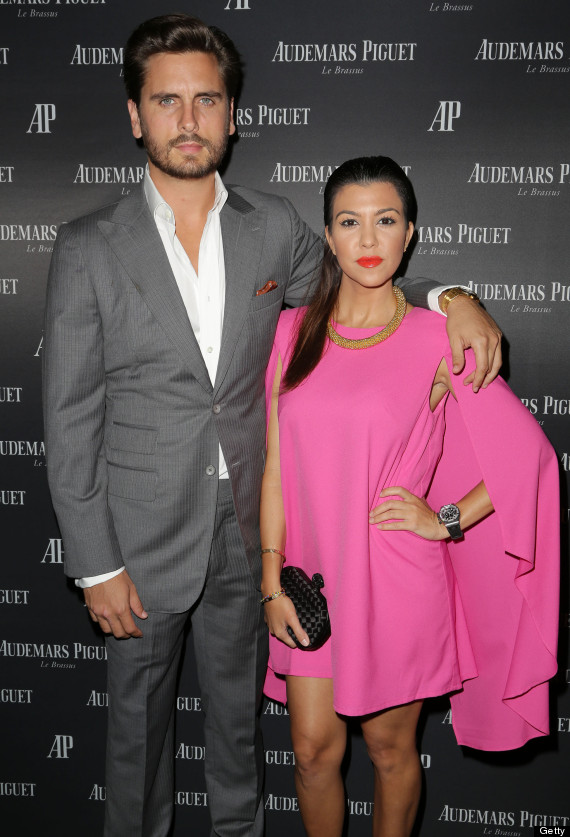 SUBSCRIBE AND FOLLOW
Get top stories and blog posts emailed to me each day. Newsletters may offer personalized content or advertisements.
Learn more