Conor P. Fudge Arrested For Stealing Cake And Ice Cream: Cops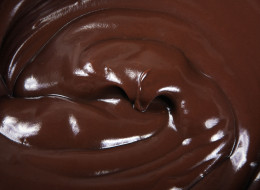 When real-life Walter White is sought on a meth charge, it's a story. When Leonard Dickman gets arrested on a public indecency charge, it's a story. So when Conor P. Fudge gets caught on camera swiping cake from an ice cream shop, you can bet your rocky road it's a story.
Fudge, 25, was allegedly caught stealing cakes and containers of ice cream from a Cold Stone Creamery in Iowa City, the Gazette reported Monday.
The store owner gave police the scoop on Fudge, saying he was employed there until late August and used an unauthorized key to get inside after hours on Sept. 11 and 12, according to the Associated Press. The tape also allegedly shows him taking money out of a safe, the Iowa City Press-Citizen reported.
The combined value of the desserts and the money was about $500. He's charged with burglary and theft.