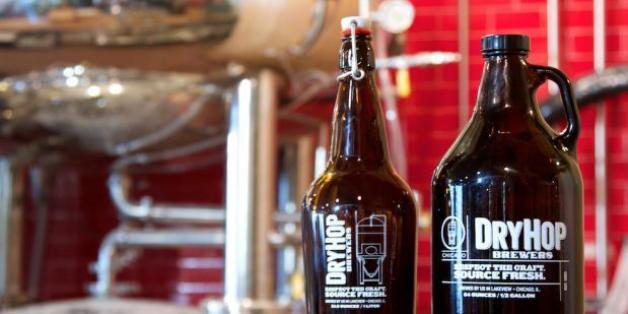 Story by Janet Rausa Fuller, courtesy DNAinfo Chicago:
Illinois is home to more than 80 craft breweries, up from 67 in 2012, according to the Brewers Association, a Colorado-based trade group that keeps tabs on the industry.
There are plenty more to come. The association counts some 30 craft breweries in "planning" within the city limits and 62 more statewide. Nationally, breweries are opening at a rate of more than one a day, said Bart Watson, staff economist at the Brewers Association.
Craft beer hasn't quite taken over the world. It still makes up only 6.5 percent of the American beer market. But the small, mighty cousin to mass-market beer is the life of the party these days.
While overall U.S. beer sales were down 2 percent for the first half of 2013, sales of craft beer in the same period rose 15 percent by dollars and 13 percent by volume, according to the Brewers Association.
ALSO ON HUFFPOST:
PHOTO GALLERIES
Chicago Celebrities' 'Last Meal' Restaurant Picks