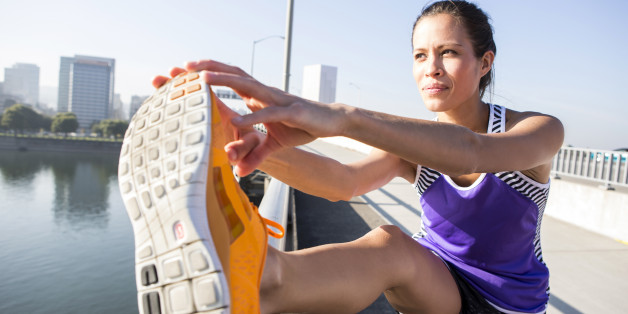 If you spend more of your off-hours playing team sports or taking neighborhood walks than sitting on the couch, you could be doing your blood pressure a favor.
People who engage in physical activity during their leisure time are less likely to experience high blood pressure than those who exercise infrequently, according to a new study in the journal Hypertension.
The study, conducted by researchers at the Shandong University School of Public Health in China, looked at data from 13 past studies that included 136,846 people in the U.S., Europe and East Asia. After following up two to 45 years later (depending on the study), more than 15,600 developed high blood pressure.
Turns out, the way people used their leisure time was linked with their risk of developing high blood pressure. Researchers found that people who exercised four or more hours a week during leisure time were 19 percent less likely to develop hypertension, and those who exercised one to three hours a week during leisure time were 11 percent less likely to develop hypertension, compared with those who exercised one hour or less a week.
Interestingly, researchers did not find an association between lower risk of hypertension and physical exertion while on the job; they noted work-related physical activity likely involved heavy lifting, repetitive tasks and standing for long periods of time.
"Hypertension is a risk factor for cardiovascular and kidney disease -- thus, it is important to prevent and control hypertension," study researcher Wei Ma, M.D., Ph.D., an associate professor at the university, said in a statement. "To try to lower your risk of high blood pressure, you should exercise more in your leisure time."
PHOTO GALLERIES
Natural Ways To Lower Blood Pressure