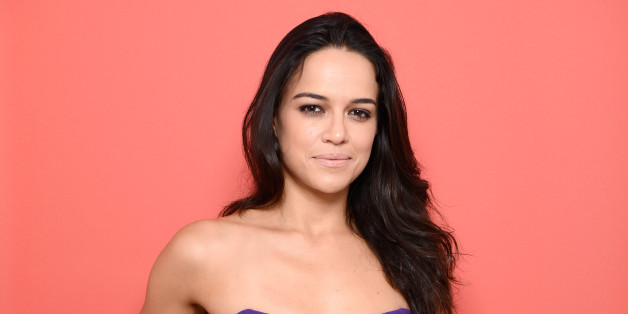 Los Ángeles, 1 oct (EFEUSA).- La actriz Michelle Rodríguez, protagonista de la saga "Fast & Furious", ha reconocido en una entrevista para la revista Entertainment Weekly que es bisexual, según extractos avanzados hoy por la prensa.
En la charla con la publicación, la intérprete admite que sus fans siempre han sentido curiosidad al respecto ya que nunca ha acudido acompañada a los estrenos de sus películas.
"Eso les hace preguntarse: ¿qué hace con su vagina? Además, interpreto a chicas duras todo el rato, así que asumen que soy lesbiana", afirmó Rodríguez, de 35 años.
Preguntada acerca de si sus fans llevan razón, replicó: "Eh, no están muy lejos. He probado ambas cosas. Hago lo que me apetece. Soy demasiado curiosa como para sentarme aquí y no intentarlo cuando puedo. Los hombres son intrigantes. Las chicas también".
Según la revista Us Weekly, a la actriz se le ha relacionado en el pasado con los actores Vin Diesel, Olivier Martínez y Kristanna Loken, la actriz de "Terminator 3: Rise of the Machines".
En 2011 comentó durante el estreno de "Battle L.A." que no era lesbiana. "A Michi le gusta la salchicha", dijo a la web Rumorfix.
La actriz dijo este verano al portal Cosmopolitan for Latinas que en ese momento no mantenía ninguna relación sentimental.
"Me atraen mucho los hombres muy viriles. No me van los metrosexuales que se ocupan más de sus uñas que yo. Esa es la razón por la que, llevando ocho años viviendo en Los Ángeles, no tengo pareja", comentó.
Rodríguez estrena el 11 de octubre el filme "Machete Kills".

RELACIONADO EN HUFFPOST VOCES:
SUBSCRIBE TO & FOLLOW THE MORNING EMAIL
The Morning Email helps you start your workday with everything you need to know: breaking news, entertainment and a dash of fun. Learn more