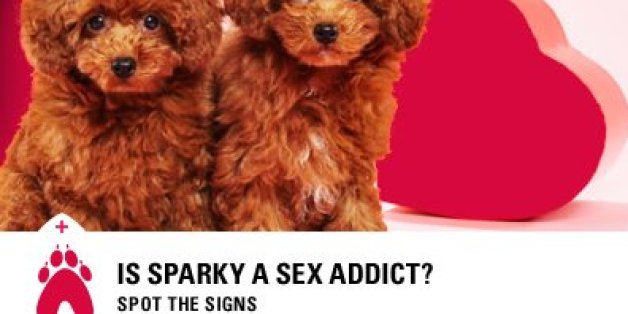 It's time to have 'the talk.' With your cat.
The San Francisco Society for the Prevention of Cruelty to Animals launched a spoof website for pet condoms, encouraging pet owners to make sure the friskiest of their animals wrap it up to avoid unwanted pregnancy.
"Is Sparky a sex addict?", "Have a pet on the prowl?" the public service announcement implores. "Talk to your pet about protection." The line of condoms is aptly called Animal Instincts.
Of course, any attempts to watch a video demonstration or read up on the variety of pet condom sizes will result in the same message from the animal protection group: There's only one real fix. Spay or neuter your pet.
Animal groups urge pet owners to spay and neuter their animals to better control their populations.
"In the U.S., there are an estimated 6-8 million homeless animals entering animal shelters every year," the Humane Society of the United States says. "Barely half of these animals are adopted. Tragically, the rest are euthanized. These are healthy, sweet pets who would have made great companions."

PHOTO GALLERIES
Pet Condoms?